Henry VIII did some bad stuff, but Celebrating Katherine of Aragon's Death?
No…this "virtuous prince" wouldn't do that. Would he?
Let's not beat about the bush, Henry VIII was responsible for a lot of terrible things.
Beheading a couple of wives. Beheading some chaps he accused of having affairs with his wives. Beheading a former best friend. Beheading his chief minister. Beheading a Cardinal. Beheading an old woman as she had a bit of Yorkist blood in her.
In short, there was a lot of beheading.
There was a bit of burning as well and some boiling alive and a hanging in chains on the walls of York Castle.
All lovely, heartwarming stuff.
But, all in all, Henry actually didn't do anything much that other monarchs before and after him did.
They all executed folks that they didn't like or who were a risk to their throne.
However, on the 8th of January 1536, Henry VIII did something that was particularly vindictive.
But before we explore the actions of the king we need to roll the clock back 24 hours first.
After years of abandonment, misery and hardship Katherine of Aragon took her final breath at Kimbolton Castle.
Knowing that her end was drawing near in late December she wrote her former husband this letter.
It was pretty clear that she didn't consider him her "former" husband.
My most dear lord, king and husband,
The hour of my death now drawing on, the tender love I owe you forceth me, my case being such, to commend myself to you, and to put you in remembrance with a few words of the health and safeguard of your soul which you ought to prefer before all worldly matters, and before the care and pampering of your body, for the which you have cast me into many calamities and yourself into many troubles. For my part, I pardon you everything, and I wish to devoutly pray God that He will pardon you also. For the rest, I commend unto you our daughter Mary, beseeching you to be a good father unto her, as I have heretofore desired. I entreat you also, on behalf of my maids, to give them marriage portions, which is not much, they being but three. For all my other servants I solicit the wages due them, and a year more, lest they be unprovided for. Lastly, I make this vow, that mine eyes desire you above all things.
Katharine the Quene.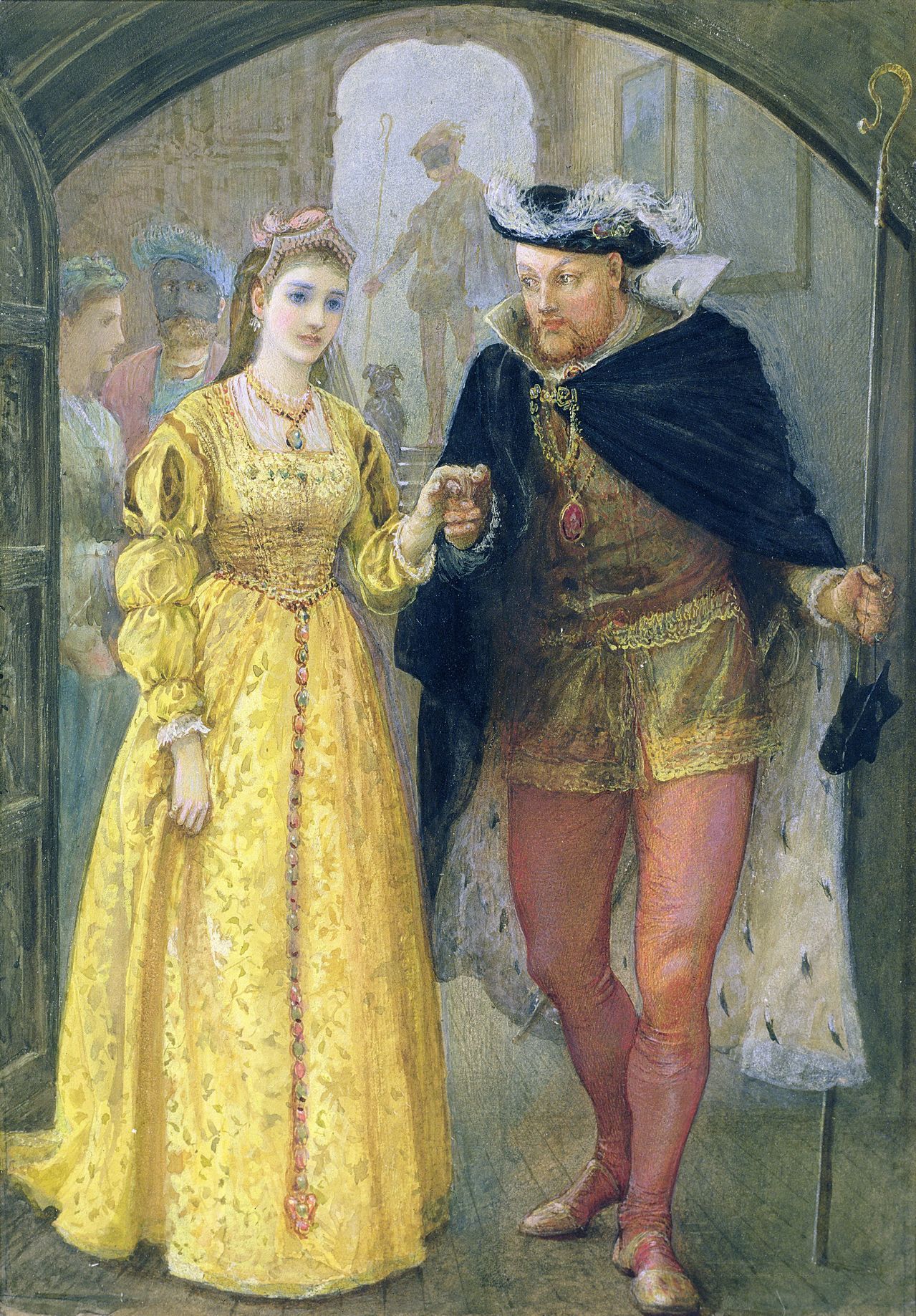 There is some debate if this letter is authentic but it certainly adds to the general "nastiness" of what happened next.
Just 24 hours after she died Henry and his new queen, Anne Boleyn, were celebrating it.
On hearing the news that his wife of twenty plus years was dead, Henry rushed to tell Anne.
They both slipped on their glad rags of bright yellow and basically held a party.
So yes, Henry VIII celebrated Katherine of Aragon's death. He might even have had a cake baked.
Some argue that yellow was the Spanish colour of mourning and they were paying their respects….but come on…
They were celebrating it.
Probably with cake. Certainly dressed in yellow.
Lovely when you consider that
Lady Mary
, Henry and Katherine's daughter, was alive and obviously got to hear about it.
No wonder she grew up to enjoy burning folk.