Arthur Tudor was the shining light of the Tudor dynasty. Arthur, Prince of Wales, was the baby that was to finally unite the warring House of Lancaster and House of York.
He was given the name of the "legendary" English King, and it was hoped that he would become just as famous when he became King. He was the Tudor heir to the throne that was given everything in life, including a highly prized Spanish bride.
However, it was not to be. Arthur Tudor, Prince of Wales, never became King of England. He died, aged just fifteen, probably of the sweating sickness. He left behind his young widow, Catherine of Aragon. The couple had only been married a matter of months.
His younger brother, Prince Henry, Duke of York, succeeded their father instead as Henry VIII. He became probably the most famous monarch to sit on the English throne. 
Here are 12 facts about Arthur Tudor, Henry VIII's older brother.
1. Arthur Prince of Wales was born in Winchester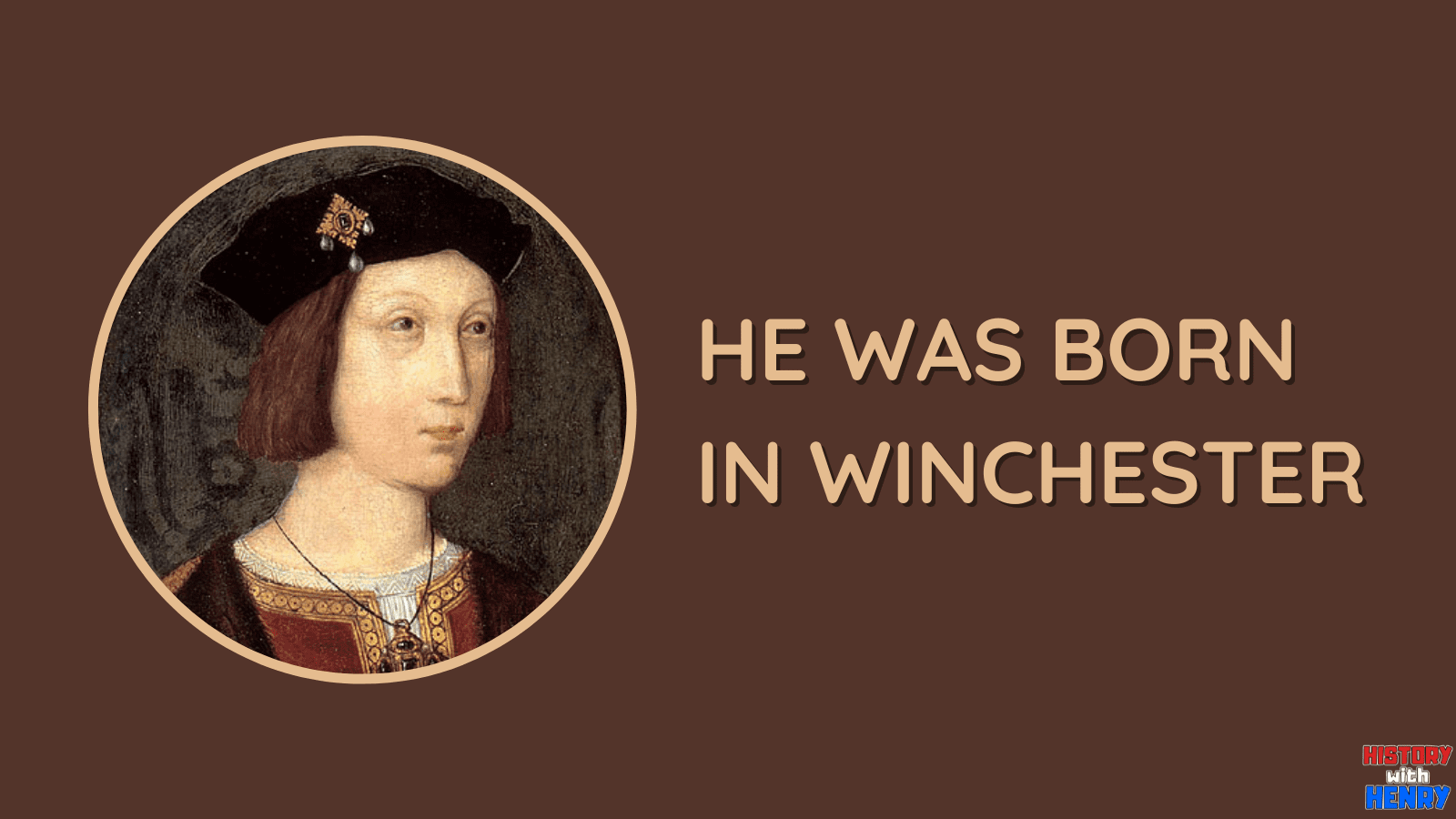 The name Arthur was already decided before the child was born. Henry VII simply hoped that he would be a boy. The name was part of the plan to shore up the Tudor rule. First, Henry VII had married Elizabeth of York to unite the two rival royal houses.
Then he created elaborate charts showing the welsh Tudor desert back to King Arthur. Of course, King Arthur is fiction. A creation of fantasy, highlighted by Geoffrey of Monmouth in his famous book. So the charts were utterly false.
Winchester was the town that people believed housed King Arthur's court and the castle of Camelot. So a heavily pregnant Elizabeth of York was carried across the country from London to Winchester to give birth. This alone was high risk and showed the lengths Henry VII was prepared to go to. He was determined that this Tudor Prince of Wales would have the best possible start.
It turned out well.
Arthur Tudor was born at Saint Swithun's Priory on the night of 19th September 1486.
2. He was baptised at Winchester Cathedral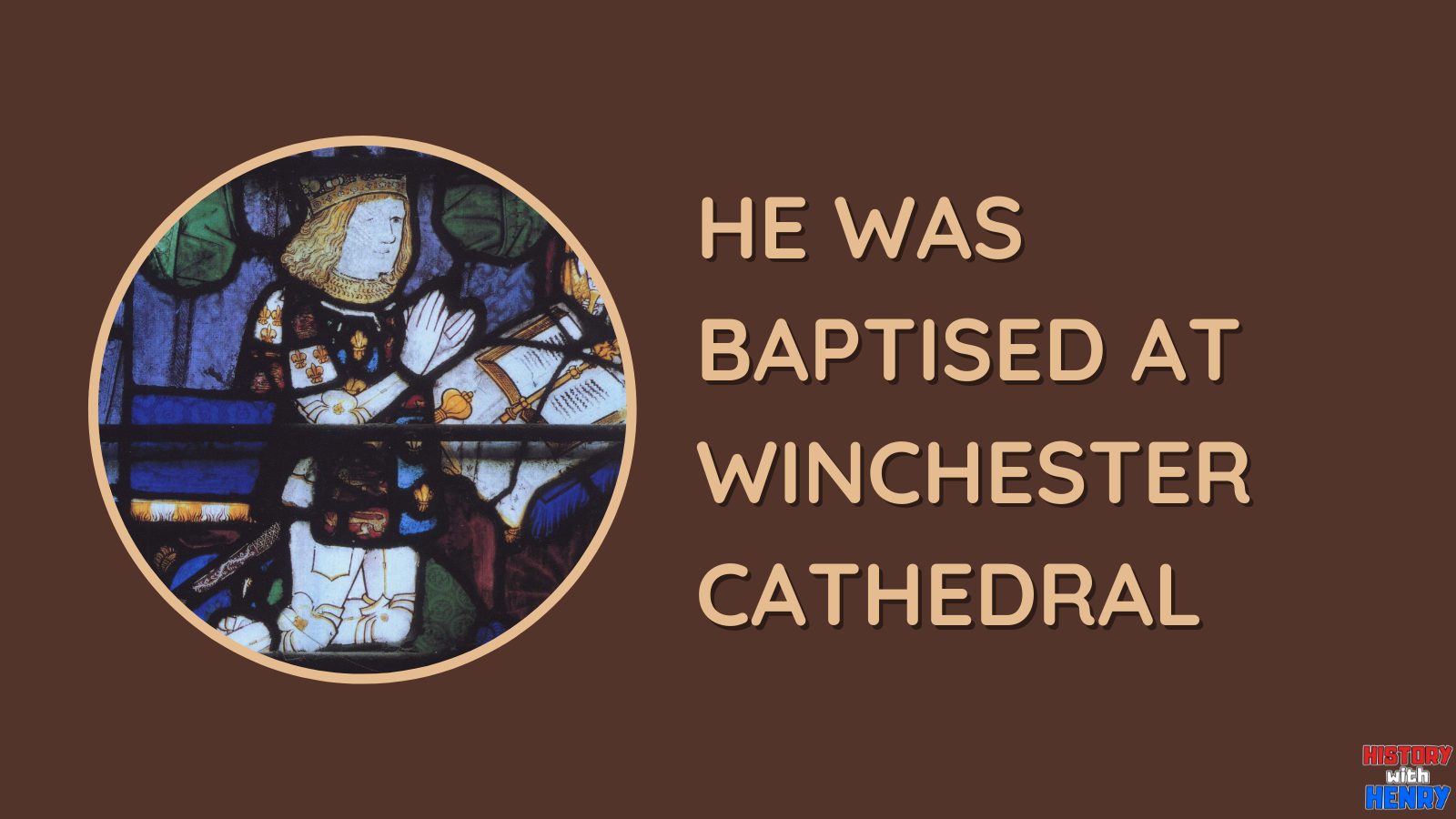 When Elizabeth of York arrived in Winchester she went to Winchester Cathedral Priory and took up residence there. 
The Priory where Arthur Tudor was born was a monastery that is now part of Winchester Cathedral. The building is no longer standing but the grounds are part of the Cathedral complex
Just four days after his birth, Arthur was baptised by the Bishop of Worcester at the Cathedral. It was a grand affair. Arthur Prince of Wales had numerous godparents, including Queen Elizabeth Woodville (mother of Elizabeth of York), Cecily of York, The Earl of Arundel, The Earl of Derby, and the Earl of Oxford.
3. Arthur's first nursery was in Farnham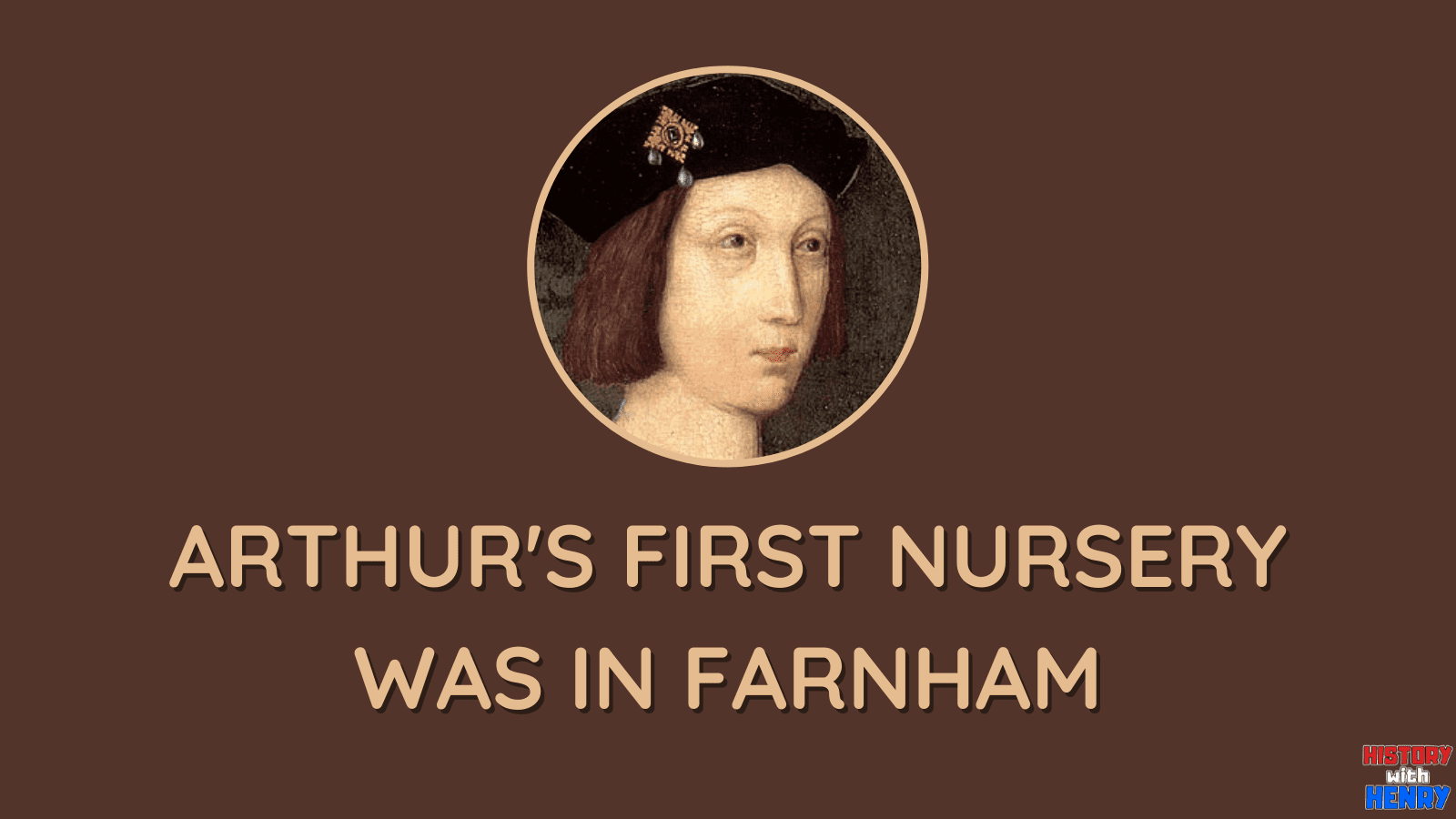 The sleepy market town of Farnham was the site of Arthur's Tudor's first home. Elizabeth Darcy was his chief nurse. She had been Elizabeth of York's own nurse during her childhood.
It was certainly not as grand as his residence as Prince of Wales, Ludlow Castle. 
4. Arthur Tudor was given numerous titles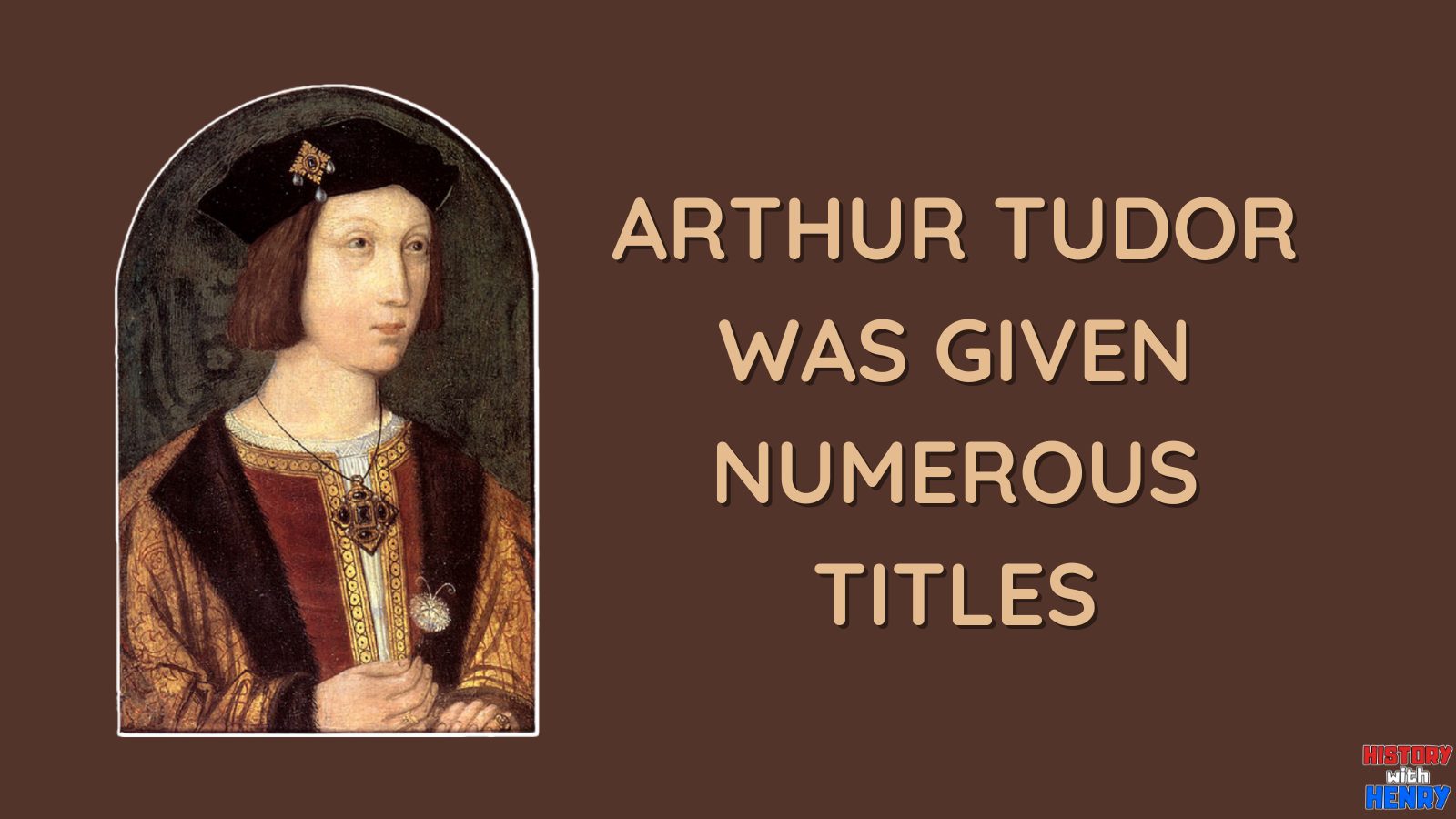 Arthur Tudor automatically became Duke of Cornwall on his birth. This was the standard title given to the monarch's eldest son. On the 29th November 1489, he became Arthur Prince of Wales and Earl of Chester, aged just three. This was the same day he was made a Knight of the Bath.
The ceremony took place in the Palace of Westminster a few months later. He took part in a barge procession down the River Thames.
He was invested into the Order of Garter at Saint Georges Chapel, Windsor Castle, on the 8th May 1491. Arthur was made Warden of all the marches in May 1490.
5. The great myth about Arthur Tudor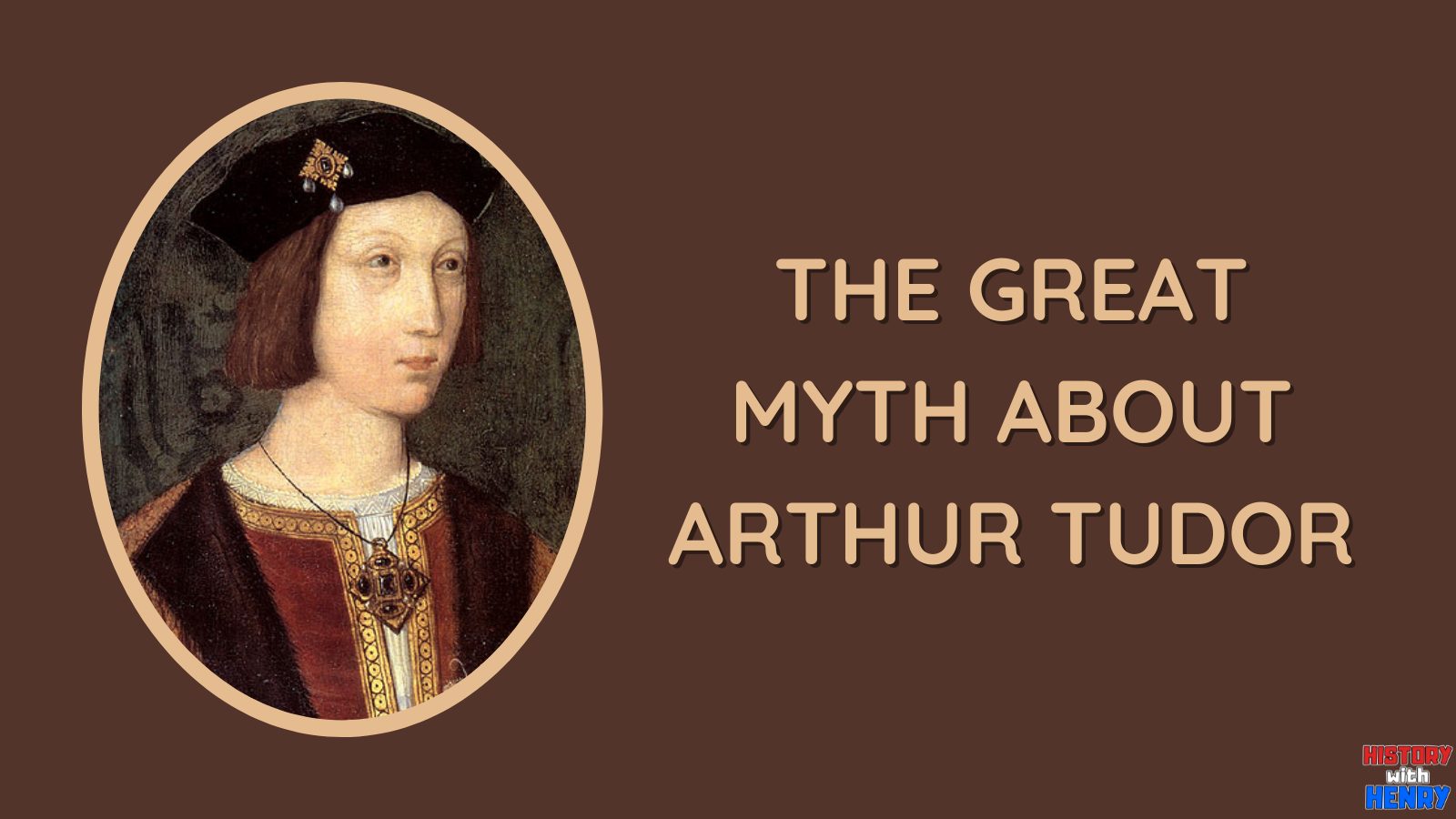 There is a common misconception that Arthur Tudor was a sickly child. This same misconception surrounds Henry VIII's son Edward VI.
There is no evidence at all to suggest that Arthur Prince of Wales was sick. In fact, the reports in the Spanish court were that he was tall, robust and handsome, like his younger brother he probably looked similar to his grandfather Edward IV.
6. His marriage was planned for years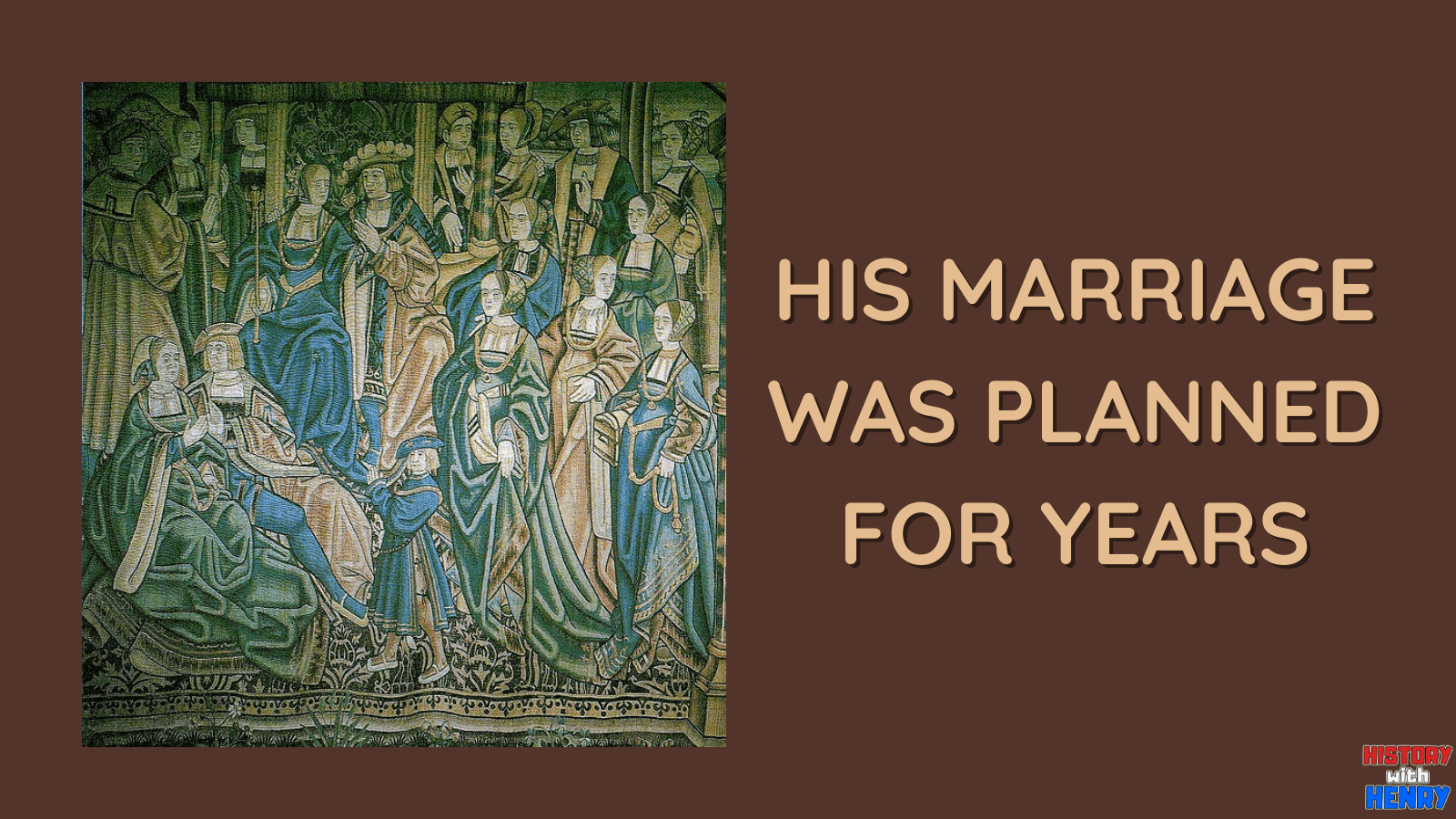 His father had planned Arthur's marriage to Catherine of Aragon before he was even born. The negotiations were long and drawn out. Catherine's parents wanted to ensure that Henry VII was secure on the throne before committing their daughter to his son. The dowry was fixed at the sum of 200,000 crowns.
The couple was betrothed by proxy on 25th August 1497. Two years later, a proxy marriage took place at Bewdley (one of Arthur's manors.)
Finally, Catherine of Aragon left Spain in 1501.
She finally met Arthur Prince of Wales on the 4th November 1501 in Dogmersfield in Hampshire. The only language they both spoke was Latin, and their pronunciations were very different. Hence they found talking difficult.
They married at St Paul's Cathedral on the 14th November 1501. Arthur's younger brother Henry stole the show at the wedding reception by dancing on the tables in his shirtsleeves.
7. There was a bedding ceremony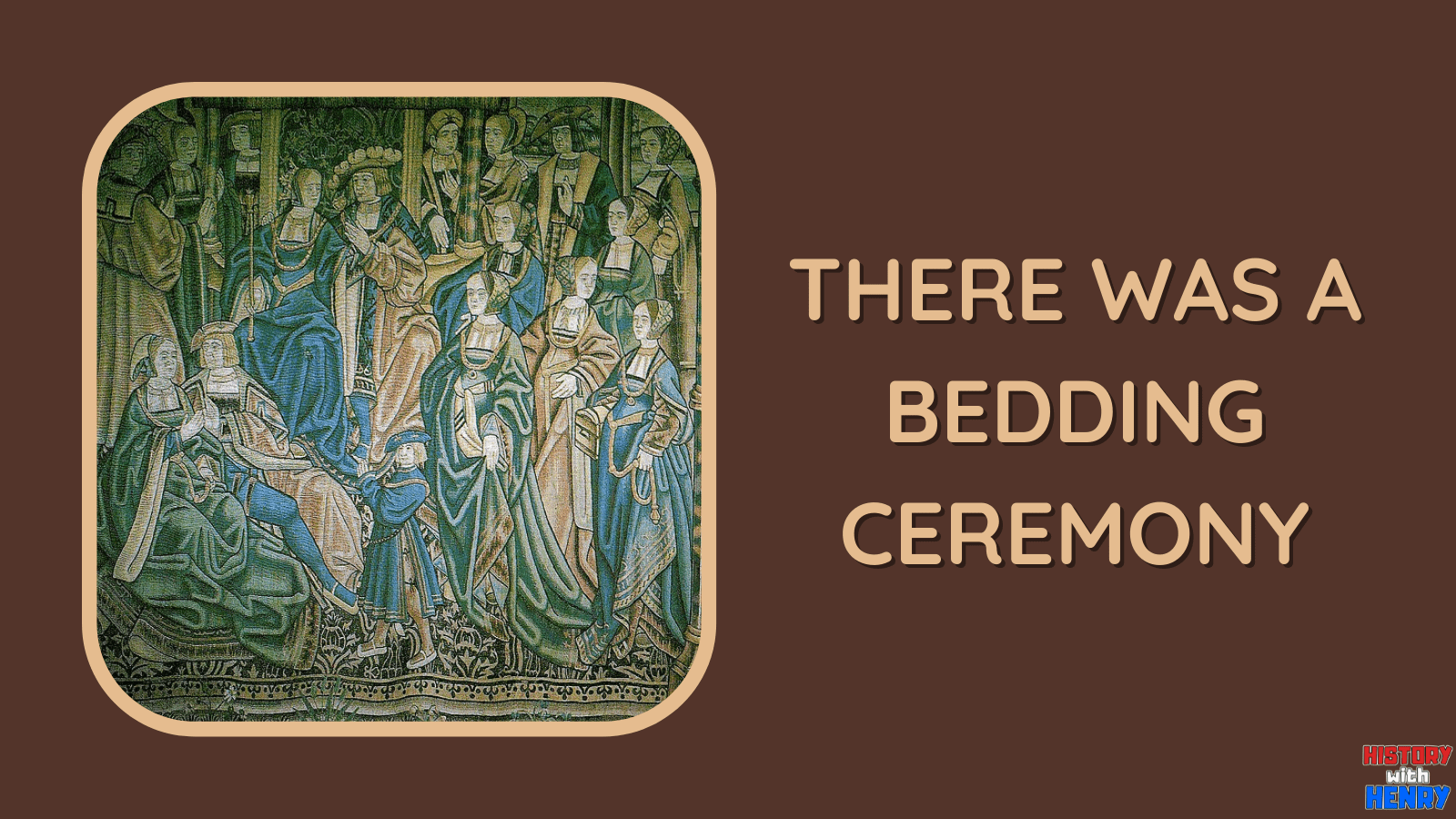 The night of the wedding, Arthur Tudor and Catherine were subjected to a bedding ceremony. They were both led to the marital bed, which had been sprinkled with holy water. The Bishop of London then blessed the couple.
It was the only time a royal couple endured this during the 16th century.
Arthur was only fifteen years of age.
Of course, what happened (or didn't that night) shaped the face of English history for years.
8. Arthur Prince of Wales lived in Ludlow Castle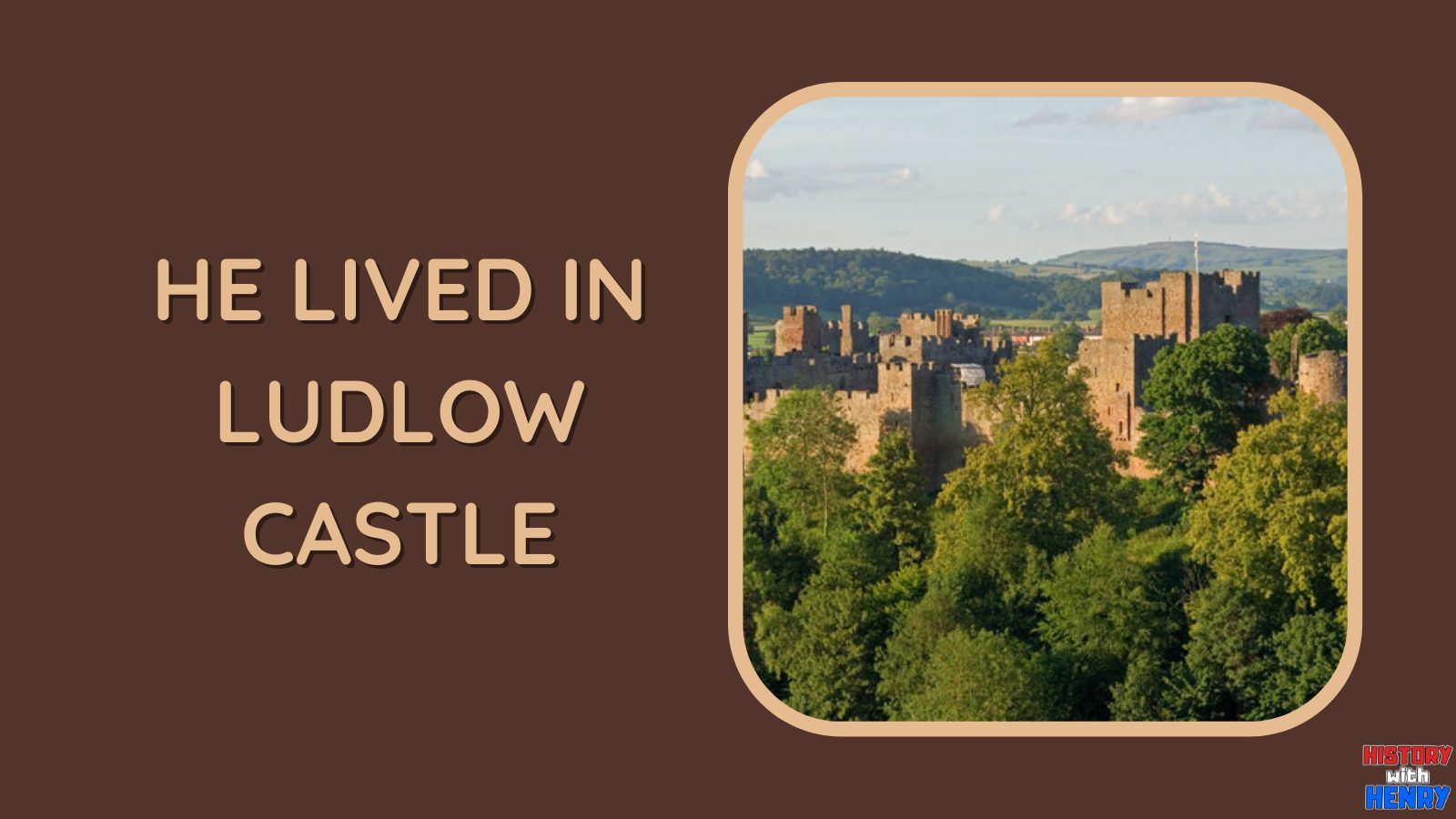 Shortly after the wedding, Henry VII sent Arthur and his new wife to the Welsh Marches to govern Wales as its Tudor Prince of Wales. Ludlow Castle was the traditional seat of the Prince of Wales and so it made sense for Prince Arthur to set up home here with his new bride. 
The idea was that it would be an education for when he became King.
It would be a fateful move.
9. Arthur and Catherine contracted a mystery illness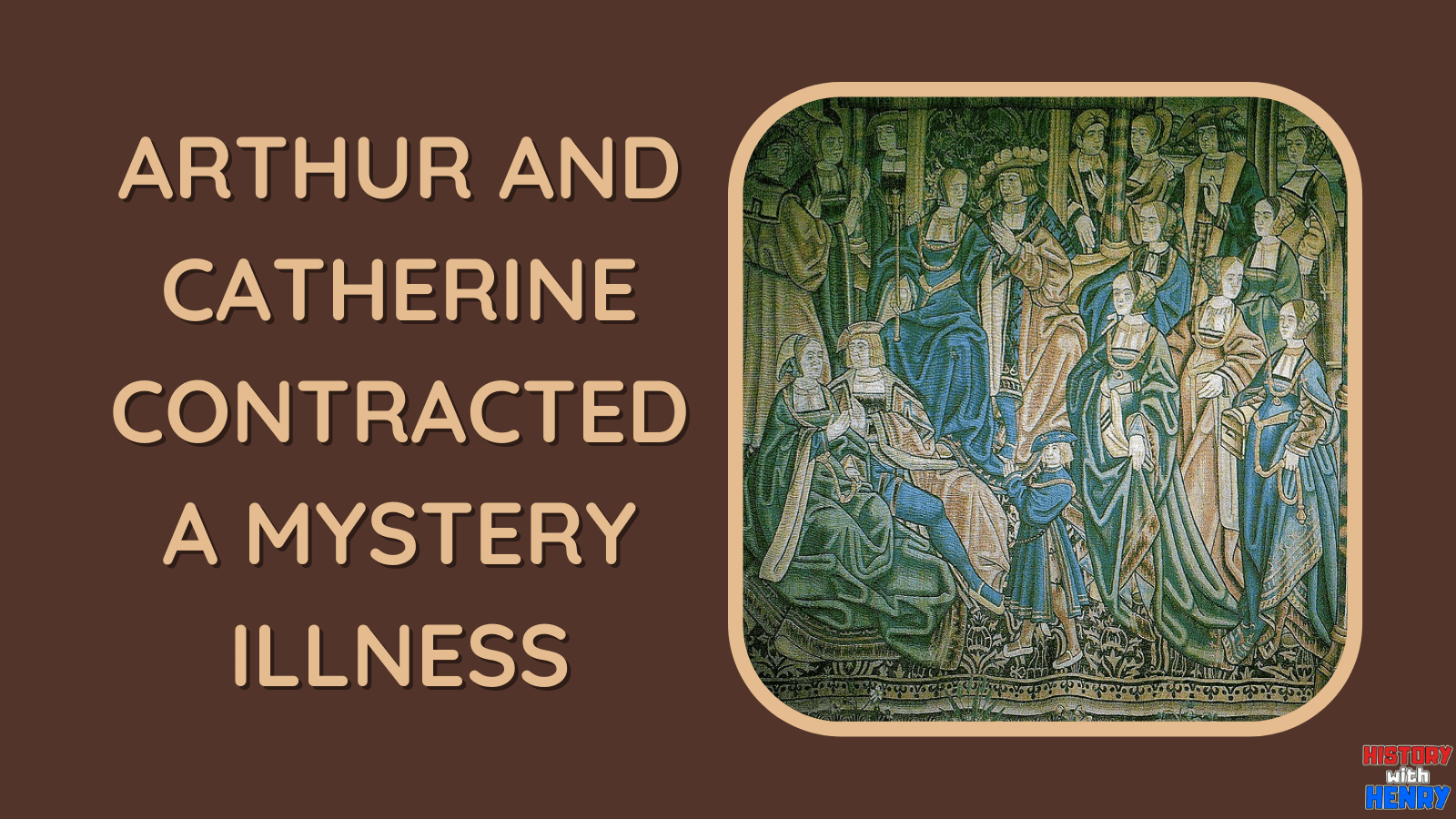 In March 1502, just four months after their marriage, the couple contracted a sickness.
It is possible that this was the infamous sweating sickness that had been regularly hitting the country since the battle of Bosworth.
Catherine recovered; Arthur did not.
10. Arthur Tudor died on 2nd April 1502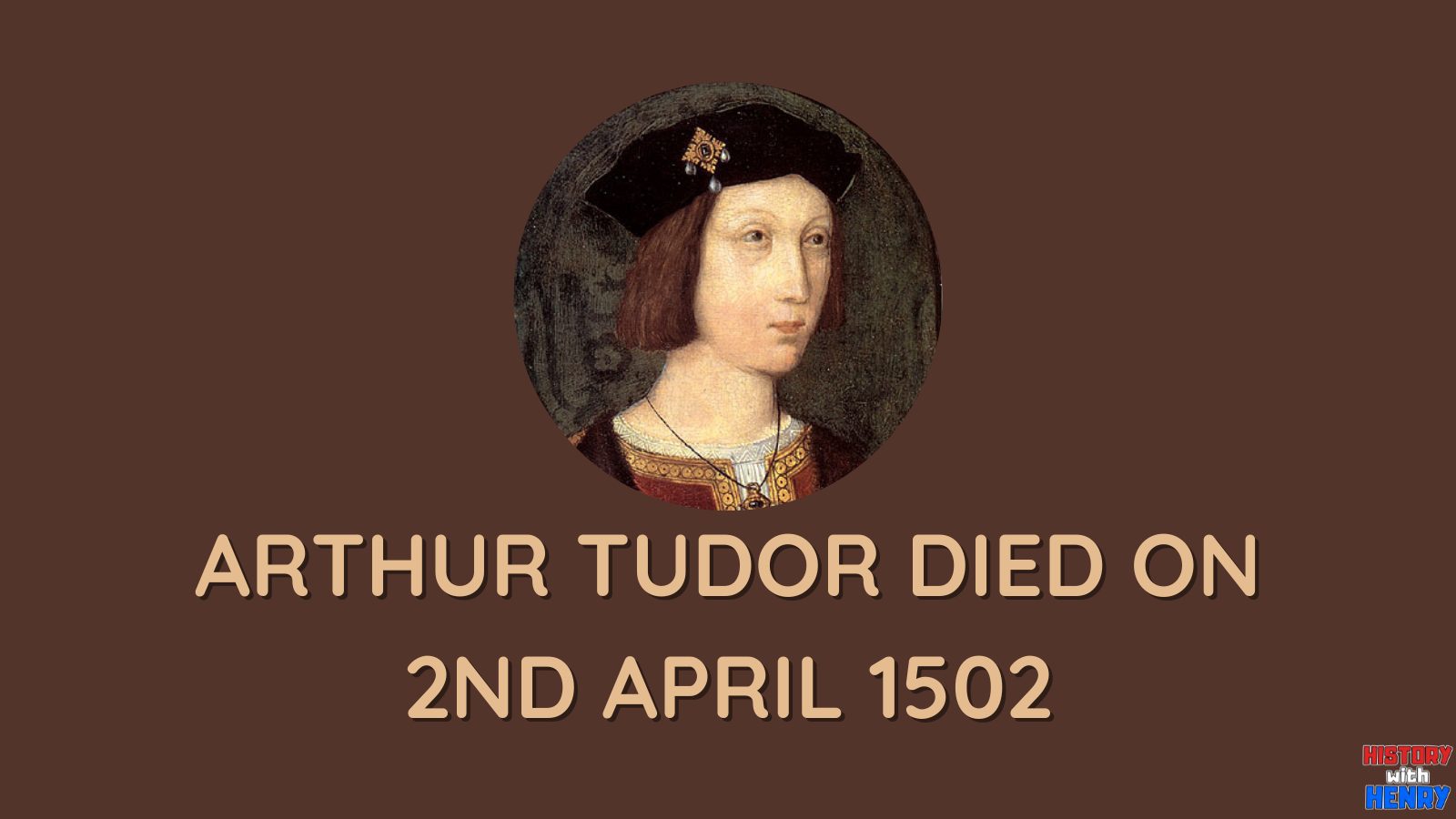 He was still just fifteen years of year when he died.
The news of Arthur's death reached King Henry VII two days later. Often known as a cold, unfeeling man, Henry VII burst into tears when told of the news. The Queen was brought in to comfort him. She then returned to her own bed-chamber and broke down herself. The King was then called to comfort Elizabeth of York.
On the 8th of April, a dirge was sung in St Paul's Cathedral for Arthur Tudor's soul.
Neither of his parents attended his funeral.
Arthur Tudor was buried in Worcester Cathedral. His body was transported on a barge that was draped in black.
The obvious distance between London and Worcester meant that neither of his parents attended. Neither did his wife, Catherine of Aragon. This was custom during the Tudor era.
During the service, his principal servants all broke their staves of office and threw them on top of the coffin.
A grand chantry now stands over the grave.
11. The King's Great Matter
It would seem that Arthur Tudor would be relegated to obscurity like so many others that might have been King. Arthur's death had changed everything. 
However, all that changed when Arthur's younger brother, King Henry VIII, married his widow, Catherine of Aragon.
All was well for almost twenty years. However, Henry VIII decided that Catherine was never to give him the male child that he craved.
So he went about trying to get an annulment on the marriage.
Henry VIII argued that the Book of Leviticus said that a man should not marry his brother's widow.
It became known as the King's Great Matter.
The key to the argument was that Catherine of Aragon said that marriage was never consummated. Henry dragged out people who quoted Prince Arthur's words the morning after the wedding. Arthur called for beer as he was thirsty, saying, "for I have been in the midst of Spain last night." This argument suggested that the marriage was consummated.
In the end, Henry VIII won the argument. However, Catherine of Aragon went to her grave, insisting that she had never slept with Prince Arthur Tudor.
12. Alternative History Theories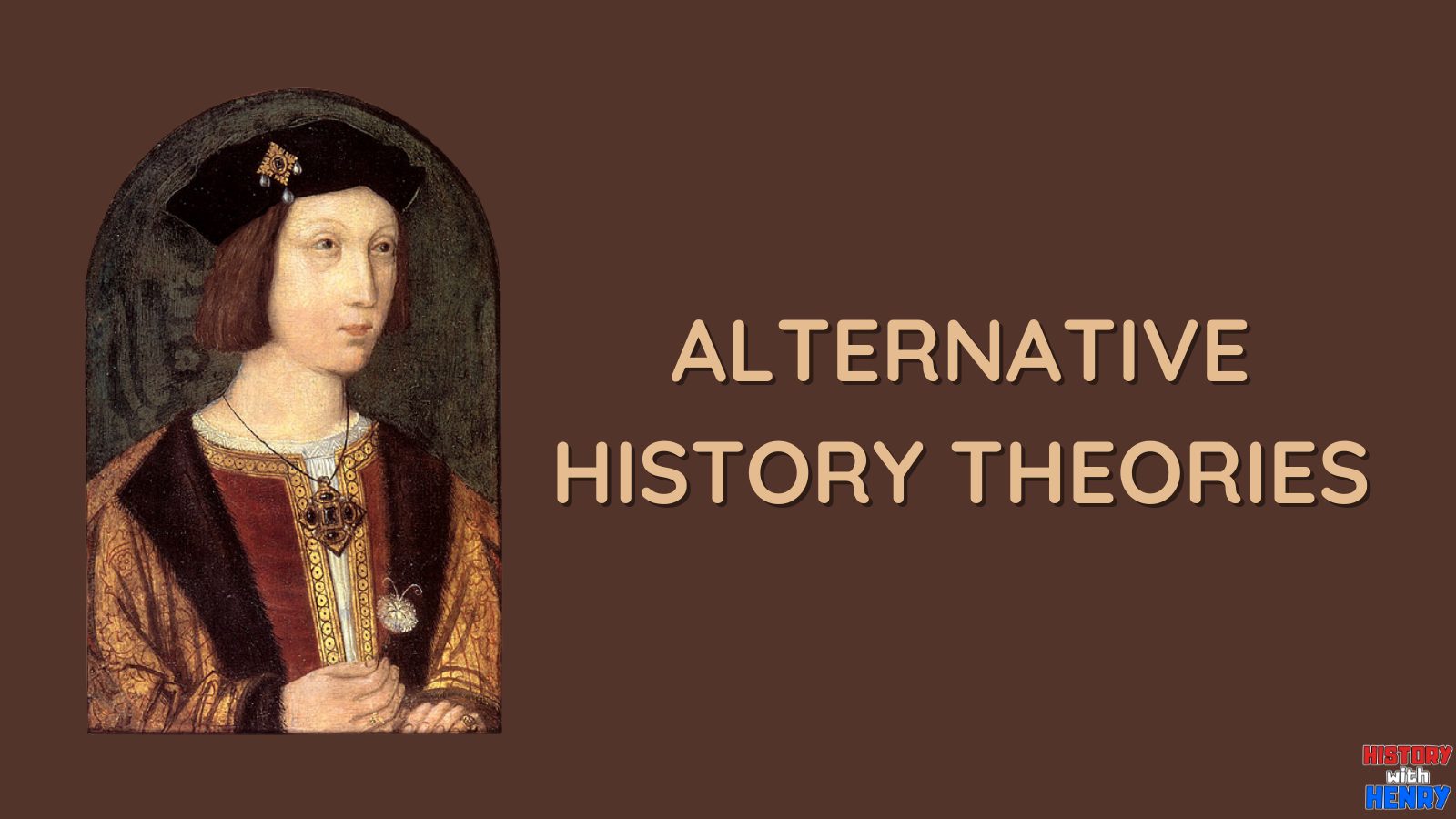 The subject of if Arthur Tudor had lived features in many alternative history theories.
Arthur would have become King.
Therefore what might have happened to Henry VIII? He would almost certainly have never become King. It is thought it may have had a career in the Church, possibly even becoming Archbishop of Canterbury.
We will never know.