Thomas Cromwell will forever be remembered as Henry VIII's most notorious chief minister. He developed a ruthless reputation and is widely believed to be the mastermind behind Anne Boleyn's downfall. He was instrumental in the start of the reformation and systematically dissolved the monasteries, changing the face of England forever.
However, like his former master, Cardinal Wolsey, the nobility hated him. When the Cleves marriage resulted in disaster, they pounced, and Cromwell met a terrible end.
Here are 20 facts about the legendary Thomas Cromwell.
1. Thomas was the Son of A Blacksmith And Brewer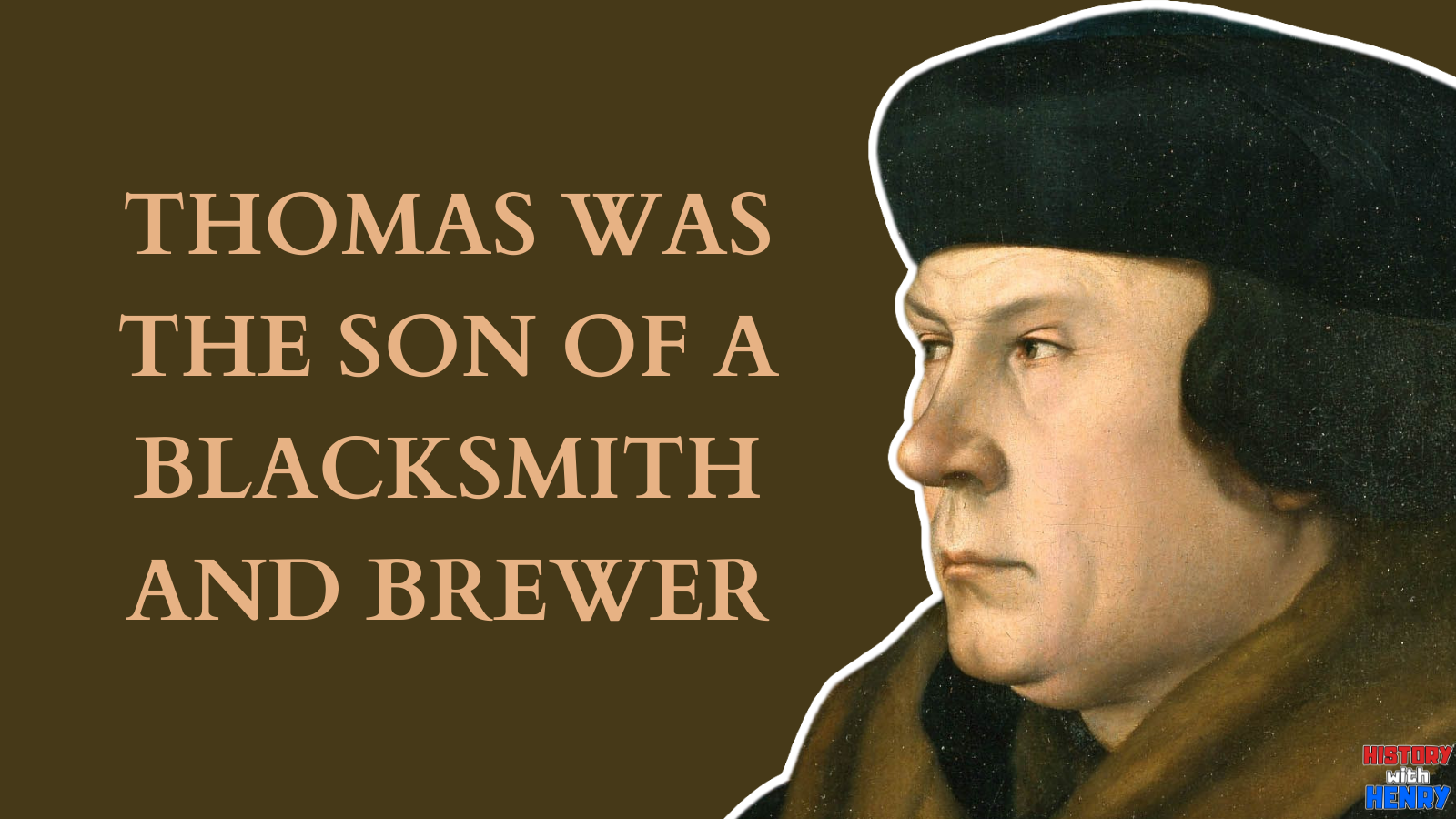 Thomas Cromwell was born in Putney, Surrey, around 1485. His father, Walter Cromwell, was a successful tradesman who regularly undertook roles as a jury member. In 1495, when Thomas would have been about ten years old, Walter was elected Constable of Putney. He was clearly a man of some status.
Walter Cromwell's various misdemeanors and run-ins with the law throughout his adulthood had a negative impact on his son. Walter was fined 6d a total of 48 times by the manor court for breaches of the assize of ale. In other words, he was guilty of watering down beer. Once, he was convicted of assault, for which he received a fine of 20d. He was also taken to task many a time for having his cattle graze at liberty on public land. Thomas put his tendency to be a ruffian as a youth down to his father's influence.
2. He lived in Europe during his youth
Thomas Cromwell crossed the English Channel to arrive in Europe, where accounts of his antics in France, Italy, and the low countries become a little unclear.
It is believed that the contemporary Italian novelist Matteo Bandello penned a fictional short story depicting Cromwell as a mercenary who marched on Italy with the French army to fight in the Battle of Garigliano in 1503. In his writing, Cromwell is not a soldier but a page to a foot-soldier who carries the soldier's pike and helmet.
It was this tale that many subsequently took to be factual, among them John Foxe in his Actes and Monuments of 1563.
Cromwell did live with English merchants and spent time in leading mercantile centres throughout the Low Countries. Here he learned European languages and built up a network of contacts. Records show that Thomas Cromwell spent time in Italy, some of which in the English Hospital in Rome in June 1514. He also seems to have taken up the role of agent for the Archbishop of York, Cardinal Christopher Bainbridge, who he helped with English ecclesiastical issues before the Roman Rota.
The actual events from this time in his life are pretty unclear. Much of our understanding is taken from snippets of information. Some of it could be completely myth passed off as truth.
3. Cromwell worked as a Banker in Italy for Francesco Frescobaldi
The Florentine banker Francesco Frescobaldi rescued Cromwell from starvation off the streets of Florence not long after he left the French mercenaries. By then, the Frescobaldi family had enjoyed three centuries of power in Tuscan finance and politics and had more than two hundred years of experience in the wine business. The family archives show proof of deliveries to Henry VIII, for which the monarch signed in person.
4. Thomas Cromwell, the Lawyer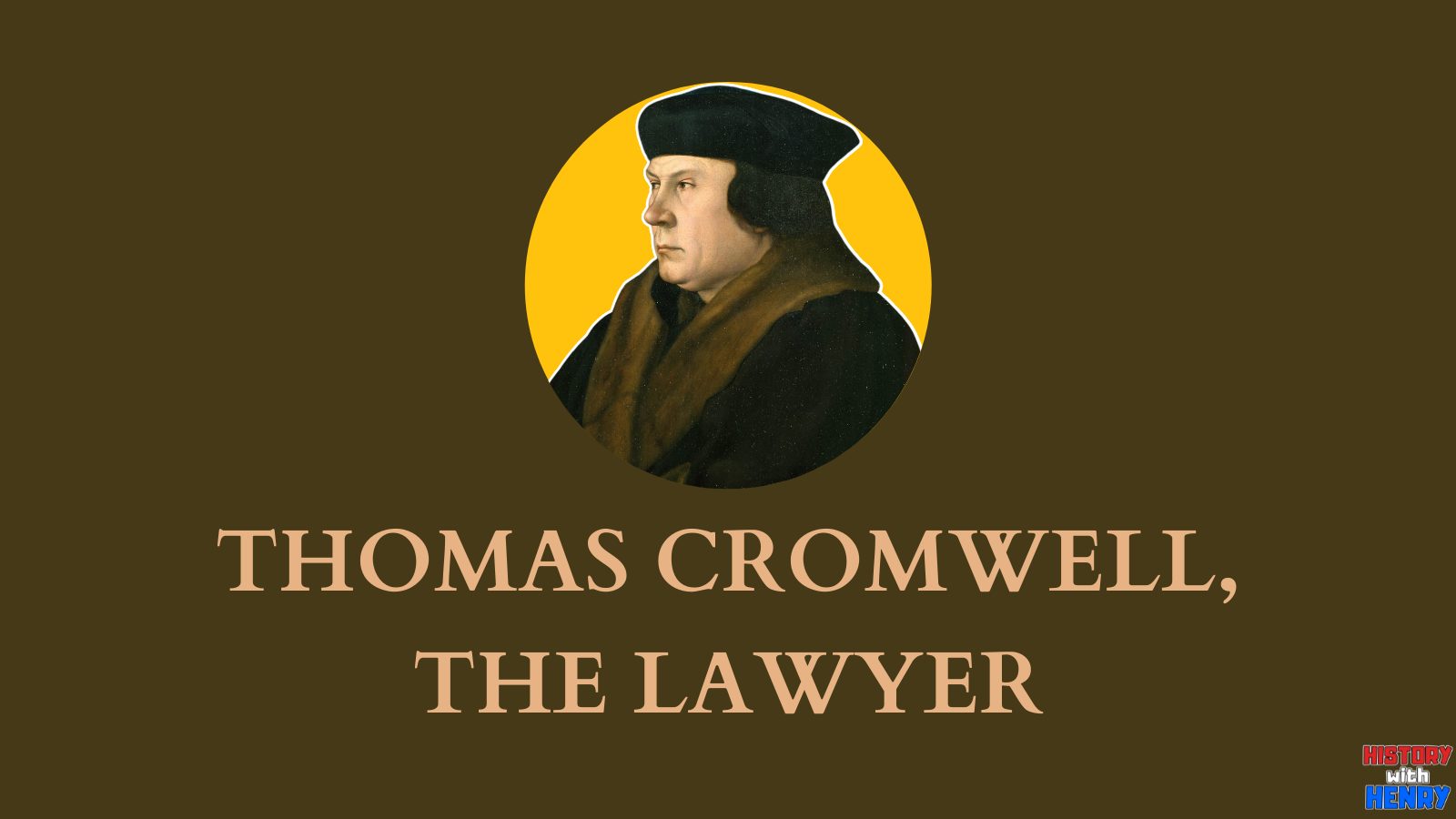 Cromwell returned to England around 1512, where he set himself up as a merchant in London, having mastered the art of business through years of experience with the merchants on the continent. Seemingly dissatisfied with this life, he became the trusted adviser to Thomas Grey, 2nd Marquess of Dorset, for a time in 1523. Early in 1524, he was a member of the household of Lord Chancellor Cardinal Wolsey while still conducting his own private legal practice. In the same year, he was elected a member of the lawyers' guild, Gray's Inn.
5. Adviser to Thomas Grey, The Marquess of Dorset
His first role working with the nobility was as an advisor to Thomas Grey, The Marquess of Dorset.
This role brought him into contact with Henry VIII's chief minister Cardinal Wolsey who recognised his talents and hired him.
6. Cromwell worked for Cardinal Wolsey
Wolsey needed funds to start The King's School in Ipswich in 1528 and Cardinal College in Oxford. Cromwell raised the necessary funds for this through the dissolution of as many as thirty monasteries. In 1529 Cromwell was appointed as one of Wolsey's most trusted senior advisers and a member of his council.
He remained loyal to his master until the end.
In Hilary Mantel's book Bring Up The Bodies, she has Cromwell exact revenge on those he believed disrespected the Cardinal after his downfall.
7. Thomas Cromwell was Instrumental in the Break from Rome
Pope Clement VII had refused to sanction the annulment of Henry VIIII's marriage to Catherine of Aragon.
King Henry believed he could merely pressure the Pope into annulling his marriage and that the break from Rome was not his original intention.
There exists, however, a belief among many that Thomas Cromwell was instrumental in achieving precisely this result.
The King's supporters and advisors pointed out that the King had exercised sovereign rule up until the Middle Ages when the Pope began to legitimately impose on the rights of the monarchy to solely rule.
Then, it was a natural progression for the King to remove the Pope's authority when he failed to persuade the church leader to bend to his wishes. This would allow the decision on the annulment to be made in England.
Cromwell clearly explained the position to the King, who saw it as the only logical step.
Catherine of Aragon never accepted the annulment as it wasn't from the Pope, and the King himself was excommunicated. However, Henry was delighted with the outcome, further enhancing Cromwell's reputation.
8. Cromwell's Family Succumbed to the Sweating Sickness
Cromwell married Elizabeth Wyckes in 1515, they produced three children: Gregory, Anne, and Grace.
Elizabeth, Anne, and Grace sadly did not survive an outbreak of the sweating sickness in 1529. This highly contagious disease presented with symptoms such as shivering, sweating, dizziness, and exhaustion. Unfortunately, it was often fatal. Symptoms would come on rapidly and persevere for 24 hours, at which point either recovery or death followed.
9. Principal Secretary to Henry VIII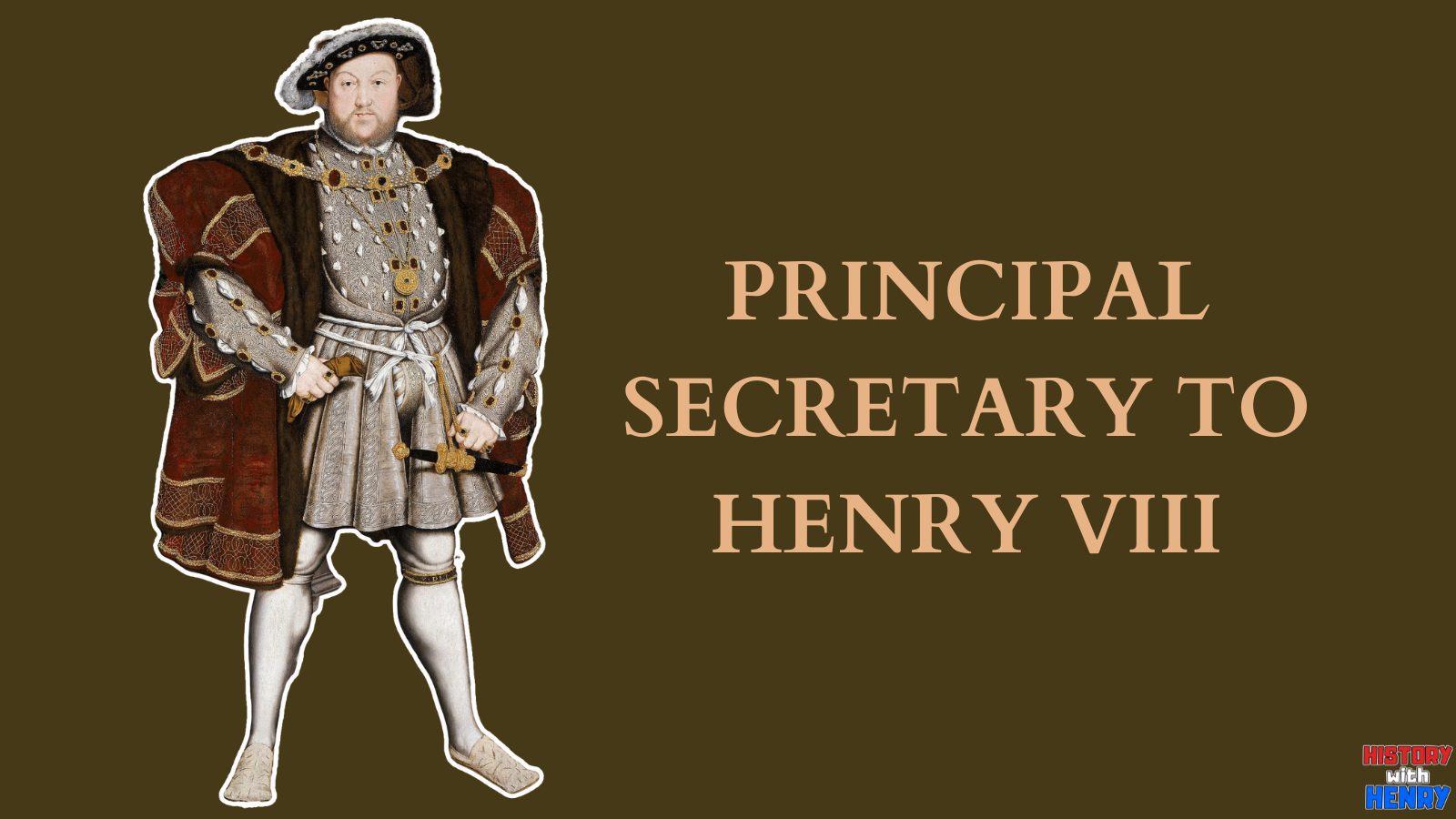 Henry officially appointed Cromwell as his principal secretary and chief minister in April 1534.
Cromwell immediately had members of both houses of Parliament swear an oath accepting the Act of Succession. All subjects declared Henry's marriage's legitimacy, thereby accepting the break from Rome and the monarch's new powers.
The London clergy accepted the oath on the 13th of April. Sir Thomas More and John Fisher, Bishop of Rochester, refused the commissioners' offer as the clergy accepted the oath on the same day.
More was arrested and held in the Tower of London on the 17th of April, where Fisher joined him just four days later. Cromwell unsuccessfully tried to convince them to accept the Act on the 7th of May. Within a month, they were both executed. All citizens of London were ordered on 18 April to take the Oath of Succession with similar orders issued in the rest of the country. Cromwell revised the treason laws in November that year when Parliament reconvened. It became legally treasonous to speak rebellious words against the Royal Family, deny their titles, or call the King a heretic, tyrant, infidel, or usurper. The Act of Supremacy made the monarch the head of the church.
On 21 January 1535, the King appointed Thomas Cromwell Royal Vicegerent and Vicar-General. Cromwell was also commissioned to check on the churches, monasteries, and clergy throughout the country.
To this end, in 1535, he held a census to see to it that church property was taxed better and more effectively. In Autumn 1538, he ruled that every parish should securely maintain records in the country of christenings, marriages, and burials.
10. He was a Religious Reformer
Cromwell was a religious reformer. He and Cranmer were instrumental in driving through the changes during this period.
He also found an unlikely ally in Anne Boleyn, who supported religious change.
Cromwell commissioned Coverdale to produce "The Great Bible." This was the first authorised English version of the bible. A copy was placed in every parish church in the country.
Cromwell would likely have liked to have reformed further than he went. However, despite the break from Rome, Henry was still very much a traditionalist.
The movement to the protestant faith occurred after Cromwell's and Henry VIII's death.
11. Cromwell was behind the Dissolution of Monasteries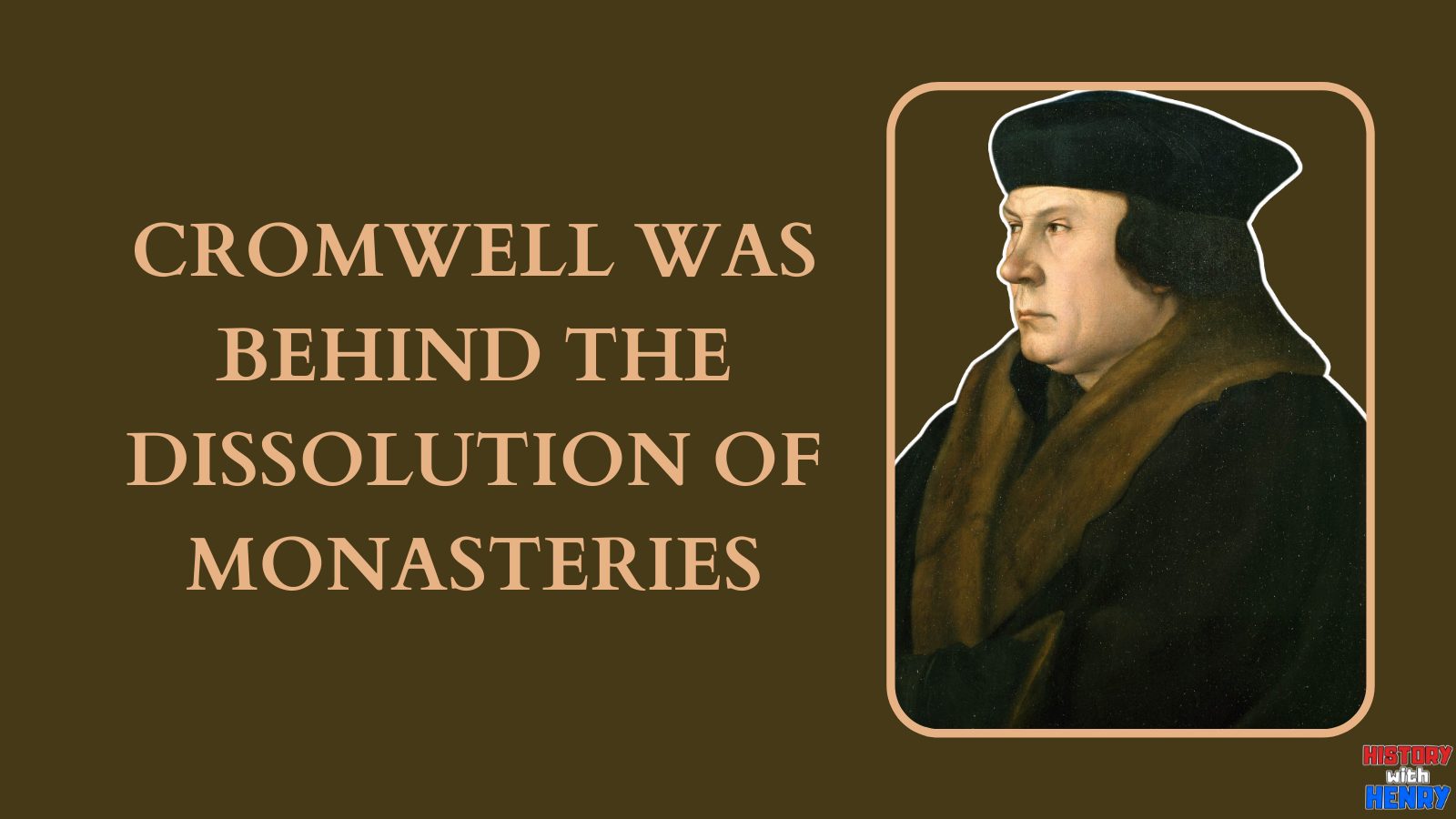 Thomas Cromwell oversaw the dissolution of monasteries. Almost 900 religious houses in England were closed down.
Cromwell's Visitations collected evidence of wrongdoing in the houses. Fraud and vice were the two most common crimes. Some cases were almost certainly embellished for the official record. However, there were numerous cases of fake relics being used to extract money from pilgrims.
The first round of suppressions brought unrest in the general population, especially in the north. From here, the Pilgrimage of Grace began, which became the greatest threat to Henry VIII's reign.
The aim of the uprising wasn't the overthrow of the King, but his advisors, principally Thomas Cromwell.
Pensions were granted to the monks in the houses that surrendered. The vast majority of the lands, wealth and treasures ended up in the hands of the Crown.
Some of the Abbey church buildings became Cathedrals or parish churches.
12. Cromwell was instrumental in Anne Boleyn's Downfall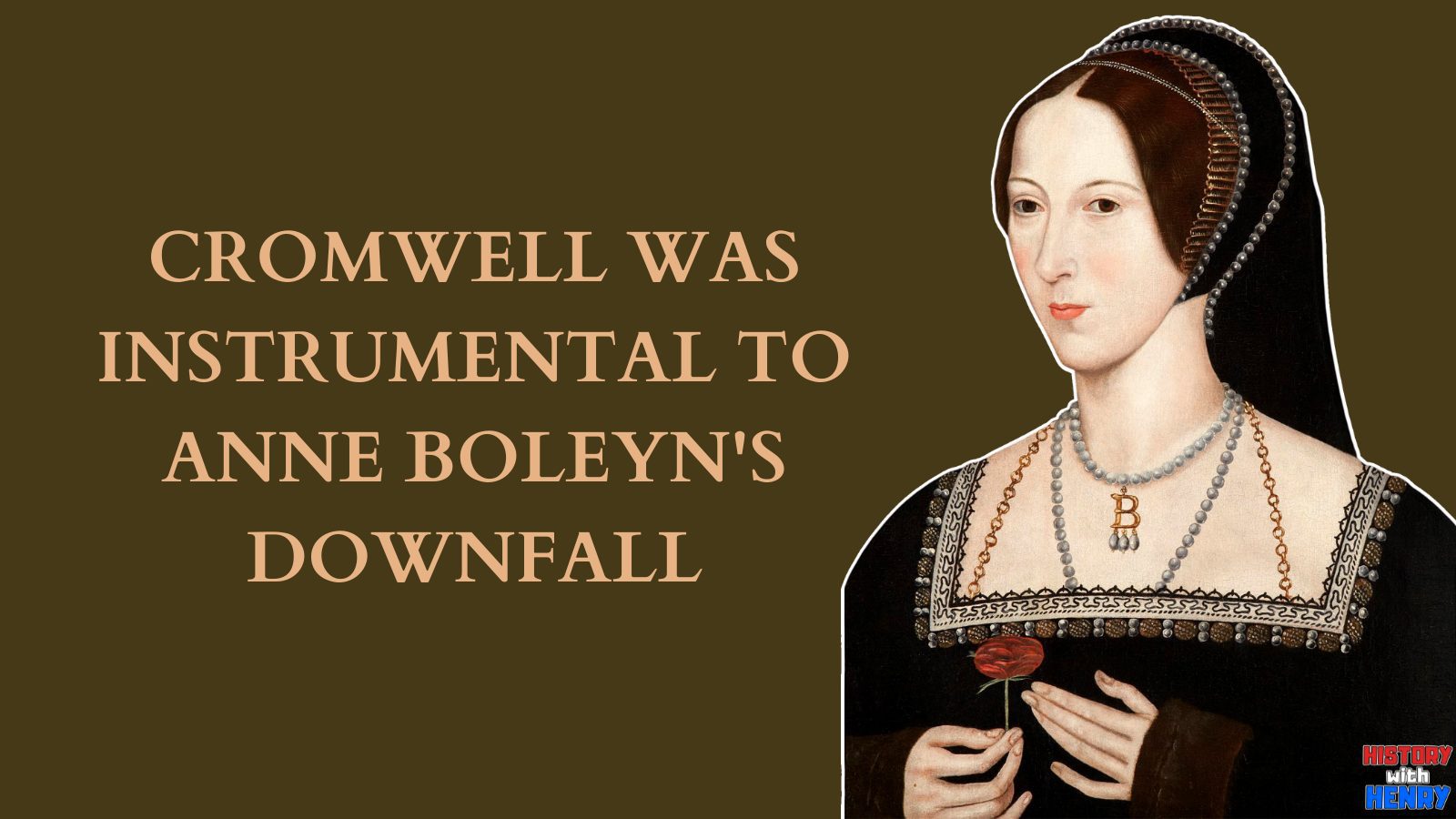 The alliance between Cromwell and Anne was not to endure.
Anne and her chaplains publicly condemned Cromwell and the privy councillors due to a disagreement over dispersing the proceeds from the dissolution of the lesser monasteries.
Anne's failure to birth a male heir rendered her position at court precarious Henry VIII found that what made her appealing when he chased her was not so enduring in a Queen.
There is debate about who really started the process of Anne's Downfall. Did Henry VIII ask Cromwell to get rid of her? Or did Cromwell fear for his own position and decide to bring her down before she did the same to him?
Cromwell's fingerprints were over the whole affair, whichever route started the process.
13. The leading nobles hated Thomas Cromwell
Cromwell disregarded the King's council of noble peers, dominated their meetings, and overlooked most suggestions.
They objected to his heavy-handed ways, lack of respect to them and how he had been allowed to climb so high.
Like Wolsey before him, they waited for him to make a mistake so they might strike.
14. Anne of Cleves was Cromwell's idea
After Jane Seymour's passing, the King finally married Anne of Cleves in 1540. It was all Cromwell's suggestion.
He felt that England needed a new political alliance with a non-catholic country.
It was said that Henry found Anne appealing in a portrait painted by Hans Holbein.
She arrived at Dover on 27 December, and the King met her on New Year's Day, 1540, at Rochester. He found her physically repelling, saying, "I like her not!".
Cromwell stepped in and managed to persuade the King that the last thing England needed was another enemy in Europe. Henry VIII was left with little choice but to marry her.
They were married at Greenwich on 6 January but did not consummate the marriage. Henry insisted that he could not enjoy marital relations with a woman he considered so unattractive.
Cromwell took the blame.
15. Hans Holbein painted Cromwell's Portrait
Holbein is remembered as the man who painted Anne of Cleves and the man who created Henry VIII's image that we all remember.
But he also painted others at the royal court.
New York Frick Collection displays two of his portraits on the same wall of the study. The two religious opponents, Thomas Cromwell and a "fearless" Thomas More, face one another here from their own canvas hangings.
16. Thomas Cromwell, Earl of Essex
King Henry granted Cromwell the earldom of Essex and the senior Court office of Lord Great Chamberlain on 18 April 1540. Cromwell's tenure as chief minister was coming to an end despite such indications of royal favour. Cromwell's conservative opponents, especially the Duke of Norfolk, took advantage of the King's ire at Thomas manipulating him to marry Anne of Cleves.
17. Cromwell's Downfall was Swift
1536 saw Cromwell prove himself an agile political survivor, but the marriage of King Henry to Anne of Cleves proved defeating.
Cromwell was arrested on 10 June 1540 at a Council meeting on various charges. He was unnecessarily humiliated by his enemies and had his Order of the Garter torn off. He was initially defiant, saying, "This then is my reward for faithful service!"
He defied his fellow councillors to call him a traitor and was imprisoned in the Tower under a long list of indictments set before the House of Lords a week later. These included supporting Anabaptists, corrupt practices, leniency in matters of justice, acting for personal gain, protecting Protestants accused of heresy thereby failing to enforce the Act of Six Articles, and plotting to marry King Henry's daughter Mary.
A further charge of Sacramentarians was laid, which carried the death penalty under the Six Articles. The charge was passed on 29 June 1540.
Cromwell lost all honours, and he could be called only "Thomas Cromwell, cloth carder". The execution was deferred by King Henry until his marriage to Anne of Cleves could be annulled. Anne very sensibly agreed to an amicable annulment that earned her Henry's generosity. In the hopes of clemency, Cromwell supported the annulment in a personal address to the King.
There are numerous letters to Henry VIII from Cromwell during his imprisonment in the Tower.
In 1540, Cromwell begged for the King's mercy in this letter:
"Prostrate at your Majesty's feet, I have heard your pleasure by your Controller, viz., that I should write such things as I thought meet concerning my most miserable state. And where I have been accused of treason, I never in all my life thought to displease your Majesty; much less to do or say "that thing which of itself is so high and abominable offence." Your Grace knows my accusers, God forgive them. If it were in my power to make you live for ever, God knows I would; or to make you so rich that you should enrich all men, or so powerful that all the world should obey you. For your Majesty has been most bountiful to me, and more like a father than a master. I ask you mercy where I have offended. Never spoke with the Chancellor of the Augmentations and Frogmerton together at a time; but if I did, I never spoke of any such matter. Your Grace knows what manner of man Throgmerton has ever been towards you and your proceedings. What Master Chancellor has been to me, God and he know best; what I have been to him your Majesty knows. If I had obeyed your often most gracious counsels it would not have been with me as now it is. But I have committed my soul to God, my body and goods to your pleasure. As for the Commonwealth, I have done my best, and no one can justly accuse me of having done wrong wilfully. If I heard of any combinations or offenders against the laws, I have for the most part (though not as I should have done) revealed and caused them to be punished. But I have meddled in so many matters, I cannot answer all.
The Controller showed me that you complained that within these 14 days I had revealed a matter of great secrecy. I remember the matter, but I never revealed it. After your Grace had spoken to me in your chamber of the things you misliked in the Queen, I told you she often desired to speak with me, but I durst not, and you thought I might do much good by going to her and telling her my mind. Lacking opportunity I spoke with her lord Chamberlain, for which I ask your mercy, to induce her to behave pleasantly towards you. I repeated the suggestion, when the lord Chamberlain and others of her council came to me at Westminster for licence for the departure of the strange maidens. This was before your Grace committed the secret matter to me, which I never disclosed to any but my lord Admiral, by your commandment on Sunday last; whom I found equally willing to seek a remedy for your comfort, saying he would spend the best blood in his belly for that object.
Was also accused at his examination of retaining contrary to the laws. Denies that he ever retained any except his household servants, but it was against his will. Was so besought by persons who said they were his friends that he received their children and friends—not as retainers, for their fathers and parents did find them; but if he have offended, desires pardon. Acknowledges himself a miserable sinner towards God and the King, but never wilfully. Desires prosperity for the King and Prince. "Written with the quaking hand and most sorrowful heart of your most sorrowful subject, and most humble servant and prisoner, this Saturday at your [Tower] of London. – Thomas Cromwell"
His final communication and its famous postscript cry in desperation.
"Most gracious prince, I cry for mercy, mercy, mercy."
18. Cromwell suffered a Botched Execution
The King disregarded Cromwell's plea for mercy. He was executed on the 28th of July 1540. 'the 'ragged and butcherly' executioner made three attempts with the axe to sever Thomas' head.
19. Cromwell is buried in St Peter ad Vincula in the Tower of London
Cromwell's head was displayed on London Bridge before being reunited with his remains to be buried at the Tower's Chapel Royal of St Peter ad Vincula. Here he lies in eternal rest beside Anne Boleyn and Thomas More, his rivals in life.