Mary Boleyn was the sister of her more famous sibling Anne. Yet, unlike her sister, she didn't crave a life at court and ultimately rejected it.
She was one of Henry VIII's mistresses and was also the mistress of the King of France. It is probably safe to say that Mary Boleyn was a beautiful young woman.
Here are ten facts about the fascinating life of Mary Boleyn
1. Who was the elder sister?
Thomas and Elizabeth Boleyn successfully raised three children at the Boleyn estate of Blickling Hall in Norfolk. Although Mary is believed to be the eldest of the surviving children, the birth order of her and her siblings, Anne and George, has never been clear (such were the records of the day.) However, what is known for certain is that all three children were born between the years 1500 and 1507.
2. King Henry VIII's Recognised Mistress
Mary Boleyn was one of only two women Henry VIII acknowledged as his mistress. Henry liked his private life, just that – private. He only acknowledged that he had slept with Mary as grounds for annulling his marriage to Anne before her execution.
Although we can't be sure, it is believed that King Henry VIII took Mary Boleyn as a mistress around 1522. It was in the year 1522 that Henry rode out at the Shrovetide Joust with his horse bearing the motto "elle mon coeur a navera", which means "she has wounded my heart". It is assumed that the motto referred to his mistress, Mary Boleyn.
Around the time of her involvement with the King, Mary had two children. Her daughter, Catherine, was born in 1524, and her son, Henry, was born in 1526. It is, however, not a given that Henry VIII fathered Mary Boleyn's children, and he failed to acknowledge them.
Of course, Mary was married at the time of her relationship with the King. Just after Catherine's birth, Mary's husband was given a financial reward. This might suggest that Henry was rewarding him for accepting the child as his own. But more on this later.
3. Mary and the Howard Family Legacy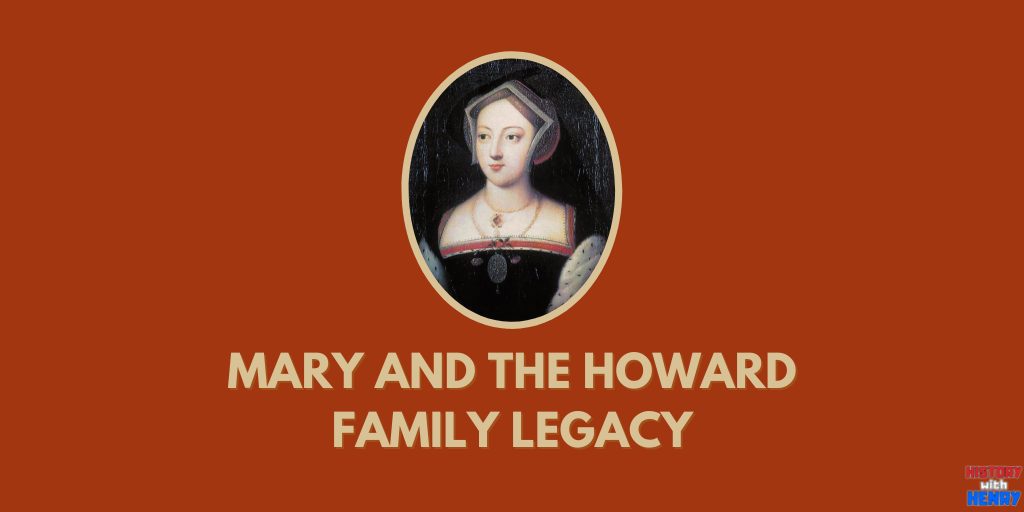 Mary and Anne Boleyn's mother, Elizabeth Boleyn, was a significant member of the Howard family.
Elizabeth was the oldest daughter of Thomas Howard, the 2nd Duke of Norfolk and his first wife, Elizabeth Tilney. She married Thomas Boleyn sometime in the later 15th century.
When Thomas Boleyn attained peerage in 1525, Elizabeth became Viscountess Rochford. She became Countess of Ormond in 1527 and Countess of Wiltshire in 1529.
Thomas Boleyn, the first Earl of Wiltshire and the first Earl of Ormond, was an English diplomat and politician. He also carried the title of first Viscount Rochford and was the father of both Mary and Anne, as well of course as their brother, George and eventually, the maternal grandfather of Queen Elizabeth I. Henry VIII bestowed the title sir on him by making him a Knight of the Garter in 1523. He was elevated to the peerage as Viscount Rochford in 1525 and Earl of Wiltshire and Earl of Ormond in 1529.
The Duke of Norfolk, Mary's Uncle, is often seen as a scheming figure seeking to put his nieces in front of the King for political gain.
4. Henry VIII was a Guest at Mary Boleyn's Wedding
Mary Boleyn and William Carey married on Saturday the 4th of February 1520 in Greenwich Palace's Chapel Royal. A record is made in the King's Book of Payments in 1520 of Henry VIII's wedding gift offering of 6s. 8d. As a member of the King's Privy Chamber and an Esquire of the Body, William Carey was suitably matched to Mary. William Carey was a descendant of Edward III, and his maternal grandmother was also cousin to Henry VIII's paternal grandmother, Margaret Beaufort.
5. Maid of Honour to Mary Tudor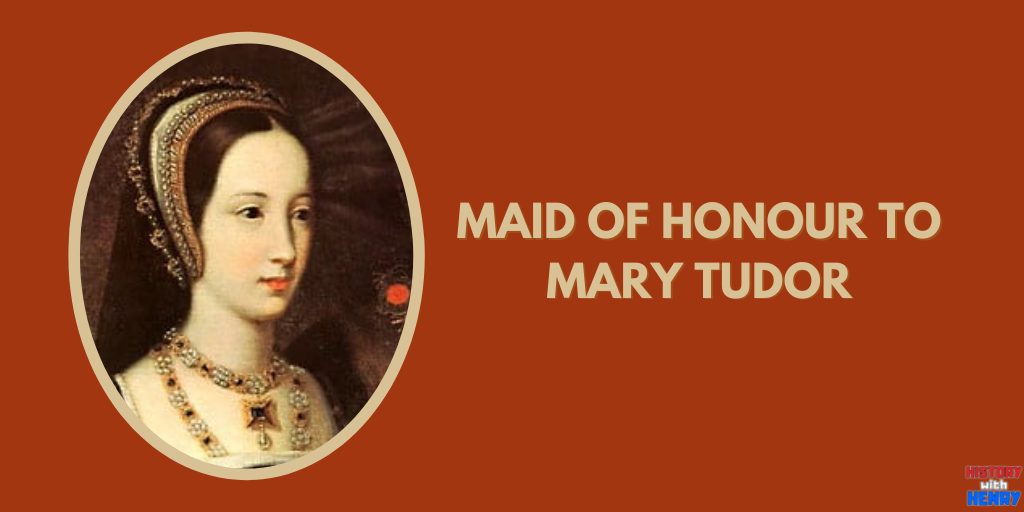 Mary was appointed Maid of Honour to Henry's younger sister, Mary Tudor, in 1514. As such, she accompanied the princess from Dover to France as part of her colossal entourage when she travelled to marry King Louis XII.
6. Mary Boleyn was Mistress of Francais II
Rumours of Mary's promiscuity while at the French court during the latter part of 1514 or the early part of 1515 were fuelled by belief that she had been Francis II's mistress. She later earned the label as a "great and infamous whore". The alleged affair with the new King of France earned her a further reputation as 'a great wanton and an English mare'.
7. Were Mary Boleyn's Children fathered by Henry VIII?
The proposals that Henry Carey and Henry VIII were similar in looks flamed rumours that the children born out of Anne and Henry's marriage might have been fathered by the King. Henry VIII reportedly bestowed a series of grants and appointments on Mary's husband coincidentally around the time Mary birthed each of her children. Could this have been his way of tempering the husband of his mistress?
Speculations are that Queen Elizabeth had a very close relationship with both Catherine and Henry Carey because they were more than just cousins, but rather half-brother and half-sister. Indeed, Elizabeth would often call Henry "brother" in casual conversation. Catherine Carey was a senior lady to Queen Elizabeth, who loved her deeply. Queen Elizabeth knighted Henry Carey, bestowed the title of Baron Hunsdon on him, and saw him on his deathbed. The Queen also offered him the Earldom of Wiltshire, which had been his grandfather, Thomas Boleyn's title.
8. She was widowed by the Sweat
William Carey died of the sweating sickness on June 22nd, 1528, leaving Mary Boleyn a widow with two young children. The sweating sickness was first noted in 1400 just after the Battle of Bosworth but made an indelible mark in 1528. Symptoms were flu-like and similar to those seen in cases of pneumonia, including headaches, body aches and pains, and an unquenchable thirst accompanied by an incredible sweat. Death came within twenty-four hours in most cases.
Without the income from her husband, Mary had little with which to support herself and her children. William Carey's final resting place remains unknown.
9. Mary Boleyn was banished from court.
After her marriage to the commoner William Stafford in 1534, Mary was banished from court by her outraged sister, Queen Anne.
No permission had been sort by Mary, and it was likely that Anne would have thought to make some political gain by arranging a marriage for her sister.
William Stafford soldier from the garrison of Calais. This union was far beneath her station as the sister of the Queen.
In 1539, Mary's husband, William Stafford, was among the members who welcomed Henry VIII's fourth wife, Anne of Cleves, when she visited Calais.
This falling out between the sisters was never healed before Anne's execution.
10. Mary Boleyn's Bloodline is Traced to Elizabeth II