Henry VIII is famous for having six wives, but that wasn't enough to seemingly cure his insatiable lust for the ladies. Henry VIII also had a string of mistresses.
During his reign, Henry VIII seduced and bedded many women. However, unlike the King of France, Henry was more private with his extramarital relations. Whereas Francis II would have an official mistress and often surround himself with a group of young women, the vast majority of Henry's relationships occurred quietly and with the protection of a close group of longtime friends.
Henry would often start affairs while a particular wife was pregnant. During the Tudor era, sex during pregnancy was considered a considerable risk. So the King looked for his pleasures elsewhere.
Some of Henry's wives were better at disguising their emotions about their husband's behaviour than others. Catherine of Aragon, who was married to Henry VIII for 20 years, suffered more than most. However, when Henry married his second wife, Anne Boleyn, there was a famous falling out between the two. Henry told her that she should "endure" as "her betters" had done before her.
Despite Henry's now infamous reputation with the ladies, the vast majority of his love life was played out behind the scenes.
In fact, there are only two confirmed mistresses of Henry VIII.
Elizabeth Blount is commonly known as Bessie
Bessie was Henry VIII's long-term mistress. Henry would often dance with her in court balls. She was probably the closest Henry ever came to having an official mistress.
She was the daughter of Sir John Blount and Catherine Pershall. She was at court to act as a maid of honour to Catherine of Aragon. It was highly likely that the affair began in 1514 during the queen's pregnancy that resulted in a miscarriage.
Bessie gave birth to Henry's illegitimate son, Henry Fitzroy, on the 15th of June 1519. The King was keen to acknowledge the child. He wanted the world to know he was perfectly capable of fathering a healthy boy. Cardinal Wolsey arranged for Bessie to give birth in a Priory called Jerrico; This was almost open acceptance by the Church that this sort of behaviour was acceptable. Indeed, Wolsey also became Fitzroy's Godfather.
After the birth of Fitzroy, it was arranged for Bessie to marry Gilbert Tailboys. After his death, she married again to Edward Clinton and had three children. She returned to court for a brief time to serve Anne of Cleves; there is no record or hint of any interaction with Henry VIII during this time.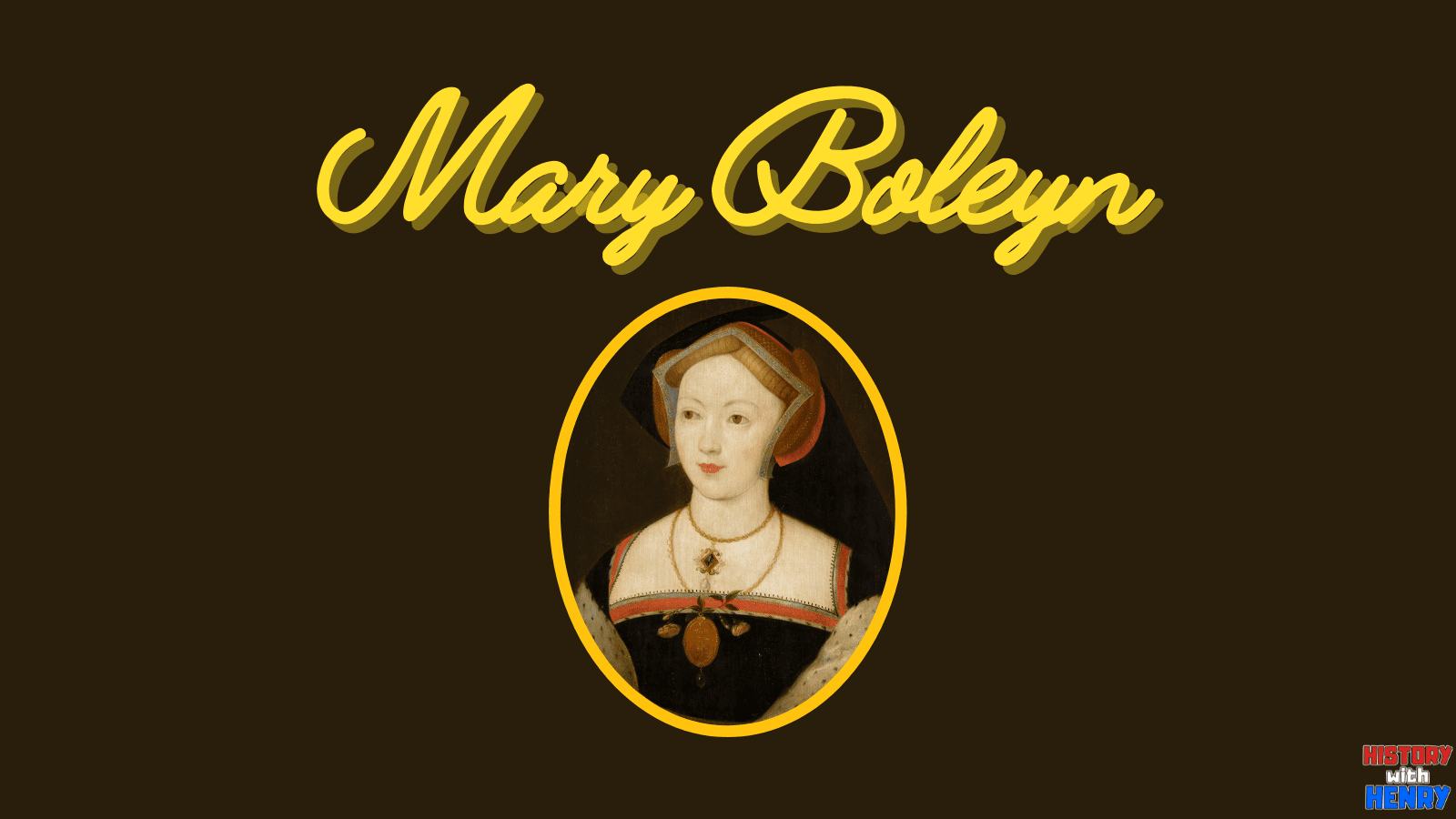 Mary Boleyn had previously been the mistress of Henry's great rival, King Francis II. Francis rather ungallantly said she was his English Mare, and he enjoyed riding her.
However, Henry's affair with Mary Boleyn happened behind the scenes. It was only when reasons were being sought to annul Henry's marriage to her sister Anne before her execution that he acknowledged he had previously slept with her.
There is a possibility that Mary Boleyn gave Henry VIII a child. Her eldest, Catherine, has more than a passing resemblance to Elizabeth I. It also records in the accounts gifts of money being given to Mary's husband after the child's birth.
Having an affair with a married woman was nothing unusual. Any illegitimate children could quickly be passed off as the lady's husbands. Titles, lands, money, and favours would often be given to the husband while the affair was taking place as means of compensation.
Of course, far more women have been linked with Henry VIII than the two confirmed.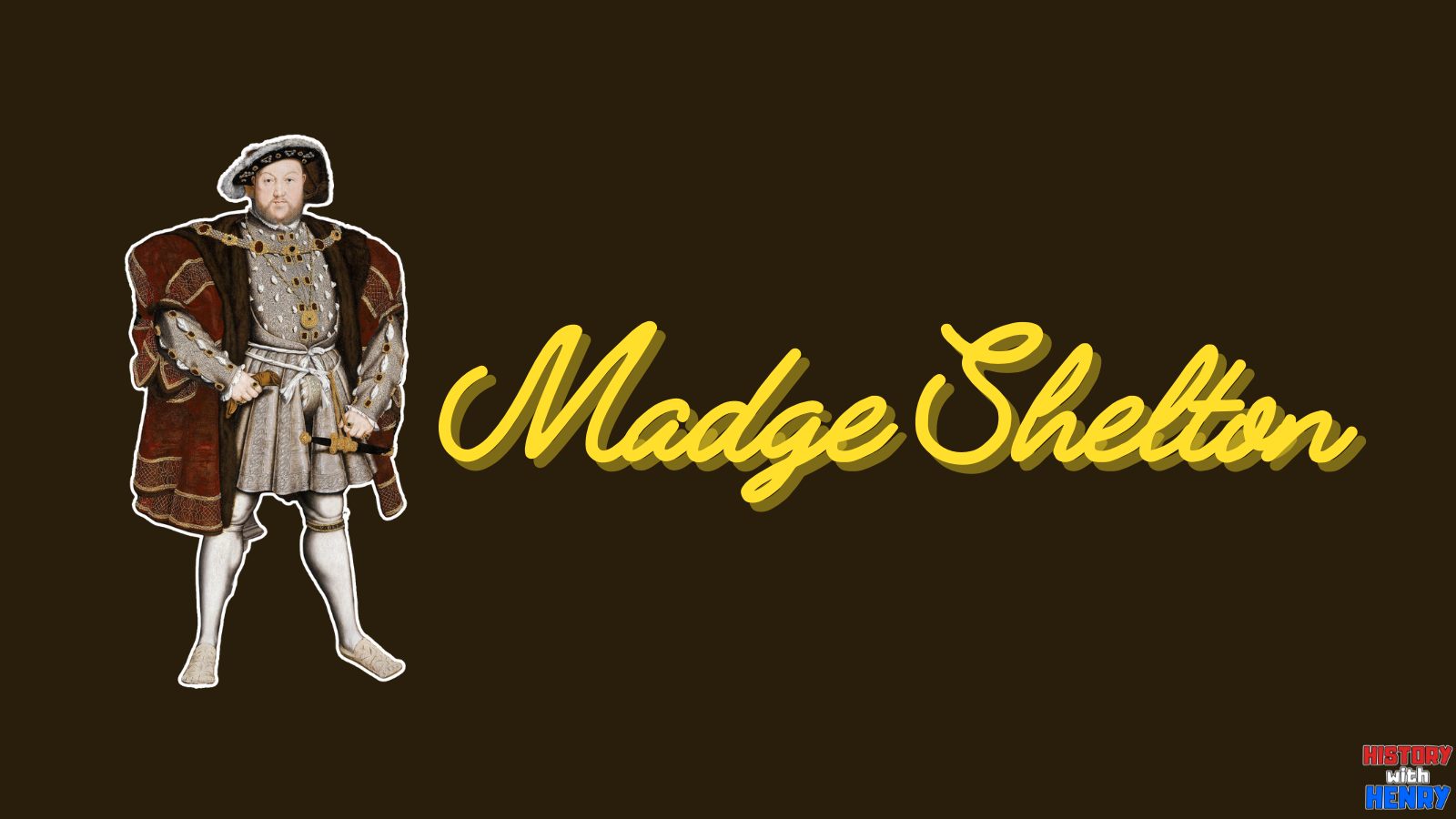 Henry VIII's relationship with Madge Shelton was highlighted in letters written by Eustace Chapuys. Chapuys was the Imperial Ambassador and a credible source of information at the Tudor court.
It was believed this affair began in February 1535 during his marriage to Anne Boleyn. It was thought it lasted around six months.
It is possible that there was a misunderstanding in Chapuys' correspondence, and it was actually Madge's younger sister Mary that was having the affair with Henry.
This is a perfect example of how Henry made great efforts to hide his private life from the glare of the court. There were always rumours. But there are always doubts, omissions, and falsehoods.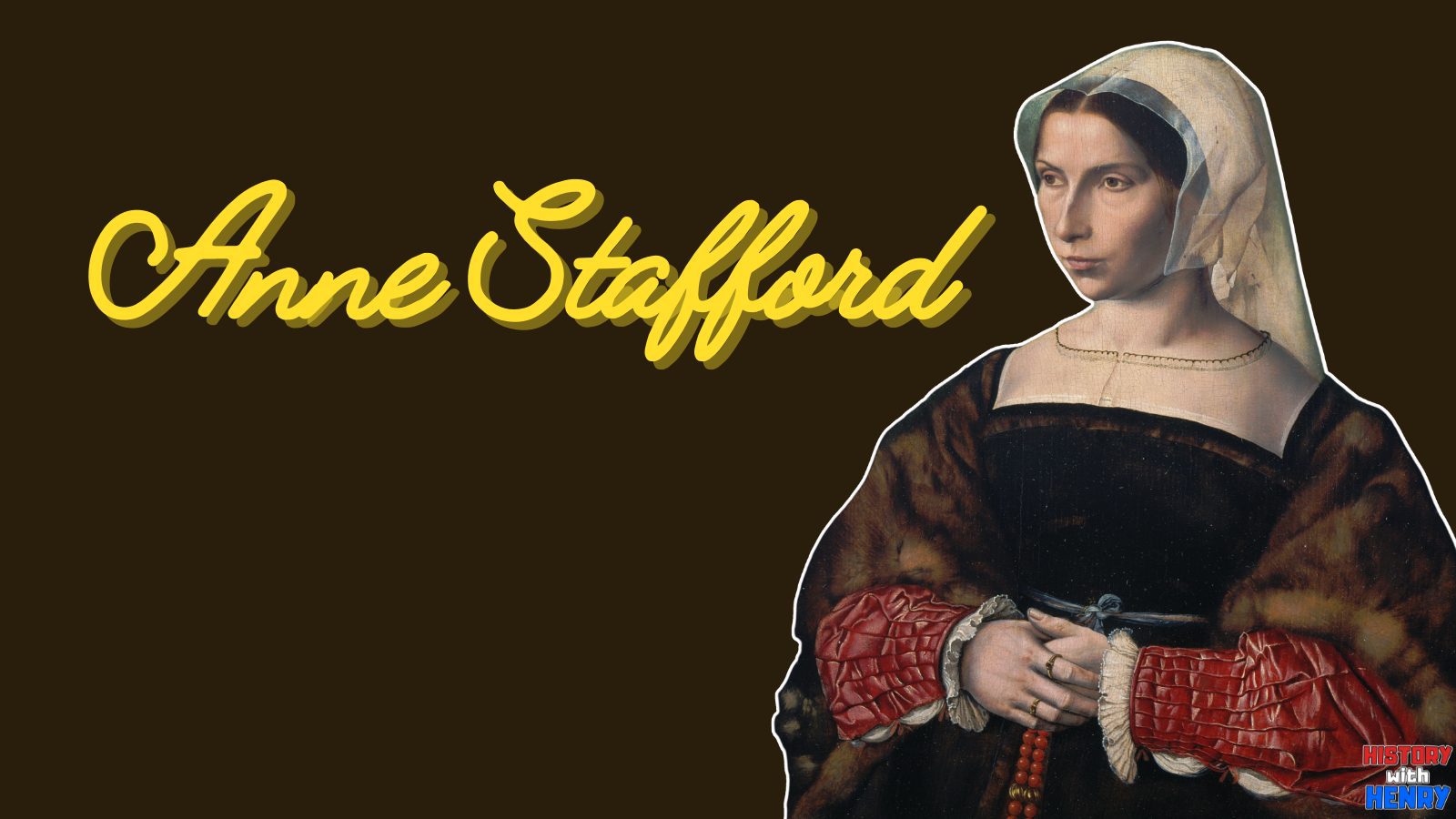 Anne was the sister of the Duke of Buckingham. Buckingham was the leading noble of the day, so Anne was a significant figure at court.
By 1510 she was already on her second husband, George Hastings. It was then she became involved in a sex scandal. It was thought she was having an affair with Henry VIII's great friend Sir William Crompton. The Duke of Buckingham even found her in Crompton's room on one occasion. The Duke sent his sister away from court and forced Crompton to swear that they weren't in a relationship on the Bible.
Crompton's denials could have been true as there is now thinking that he was just a "front" for Anne's relationship with the King. Once behind closed doors, Henry would appear, and William would disappear.
It is simply an intriguing possibility; there is no evidence.
Elizabeth was the sister of the infamous Sir Francis Bryan, nicknamed "The Vicar for Hell."
In 1514 there were rumours around the court that Henry was having an affair with his friend's sister. The royal accounts show Henry making gifts of jewels to her regularly.
After the affair ended, a marriage was arranged with Henry's close friend Nicholas Carew.
Anne was the stepdaughter of Henry VIII's uncle Lord Lisle. Her mother had tried for a long time to get her a position at court when Henry married Jane Seymour, a place was found.
The relationship apparently took place between 1538 and 1539. This is after the death of Jane Seymour and before Henry's marriage to Anne of Cleves.
This is one affair of Henry's that he might not have been quite so careful about concealing because ambassadors at court were suggesting in their correspondence that Anne might end up marrying the King.
The interesting thing about this possible relationship is why Anne would have been at court in the first place if there was no Queen in position during the time of the alleged relationship?
There are several strange stories regarding the French lady, Jane Popincourt.
Firstly she was at Henry VII's court as a tutor to Margaret and Mary, Henry VIII's sisters. She was teaching them, French.
She was then appointed a maid of honour to Catherine of Aragon when Henry VIII came to the throne. She then came to have a relationship with the Duke of Longueville, who had been captured by Henry VIII at the Battle of the Spurs. The man was a prisoner but had freedom around the English court.
Then after negotiations were concluded for the Duke to return home, it is believed that she started an affair with Henry VIII. What is interesting is Jane's age. For her to be appointed as a tutor to Henry's siblings before he became King must have meant that she was older than him….quite possibly considerably so.
She should have accompanied Princess Mary to France when she went to marry the French King Louis XII. However, he objected when he saw that she was listed to travel, stating that he would burn her if she arrived on French shores! She did eventually return to France after the death of Louis, and it is believed restarted her relationship with the Duke of Longueville.
Little is known about Mary. It is possible that she attended Catherine of Aragon.
However, more is known about Mary's son John Perrot, born in 1528. As he grew up, it was evident that he looked like Henry VIII, both physically and in temperament. He was high in favour with the King, who even stepped in to stop him from being punished after he was involved in a fight.
Henry never acknowledged him as his son, however, and much of the stories that seem to reinforce the view about his father seem to have been created some years later.
So an affair with Mary may never have happened!
While we are on the subject of possible illegitimate sons of Henry VIII, then Thomas Stukeley is another.
Again there is little about Jane in the records; she was married to Sir Hugh Stukeley. If Thomas Stukeley was Henry's child, then it seems that the affair may have been very short-lived and occurred when the King stayed at Stukeley's Devon home at Affeton Castle.
Stukeley became a soldier and mercenary and was famously killed at the Battle of Alcazar in 1578, fighting against the Moroccans. After then a series of poems, songs, and plays were written about him. The story about him being Henry VIII's son appears in some of these. It could be that this myth was created as a device of fiction.
So far, we have only considered women of the gentry and noble class. However, we haven't considered servants that would have been knocking around the various royal palaces…until now.
Joan was a royal laundress. Nothing more is known about Joan other than she had a child called Audrey.
It seems that Joan likely married John Malte after the birth of this child. He was a tailor in the King's wardrobe.
Just before his death, Henry VIII gave a massive grant of £1,312 to John Malte and…and here is the killer, "Audrey, his base daughter."
Such a sum is eye-watering for a man of Malt's rank and position. It almost confirms that Audrey was Henry's daughter and that he had kept abreast of her progress during her life.