Henry Fitzroy was the only illegitimate child that Henry VIII openly acknowledged. He was the son of Henry VIII's long-term mistress Elizabeth Blount, often referred to as Bessie.
Henry Fitzroy was far from an insignificant figure in Tudor history. His story is very much a question of "what could have been."
Here are nine fascinating facts about Henry Fitzroy, Henry VIII's illegitimate son who almost became King.
1. Henry Fitzroy was born in a Priory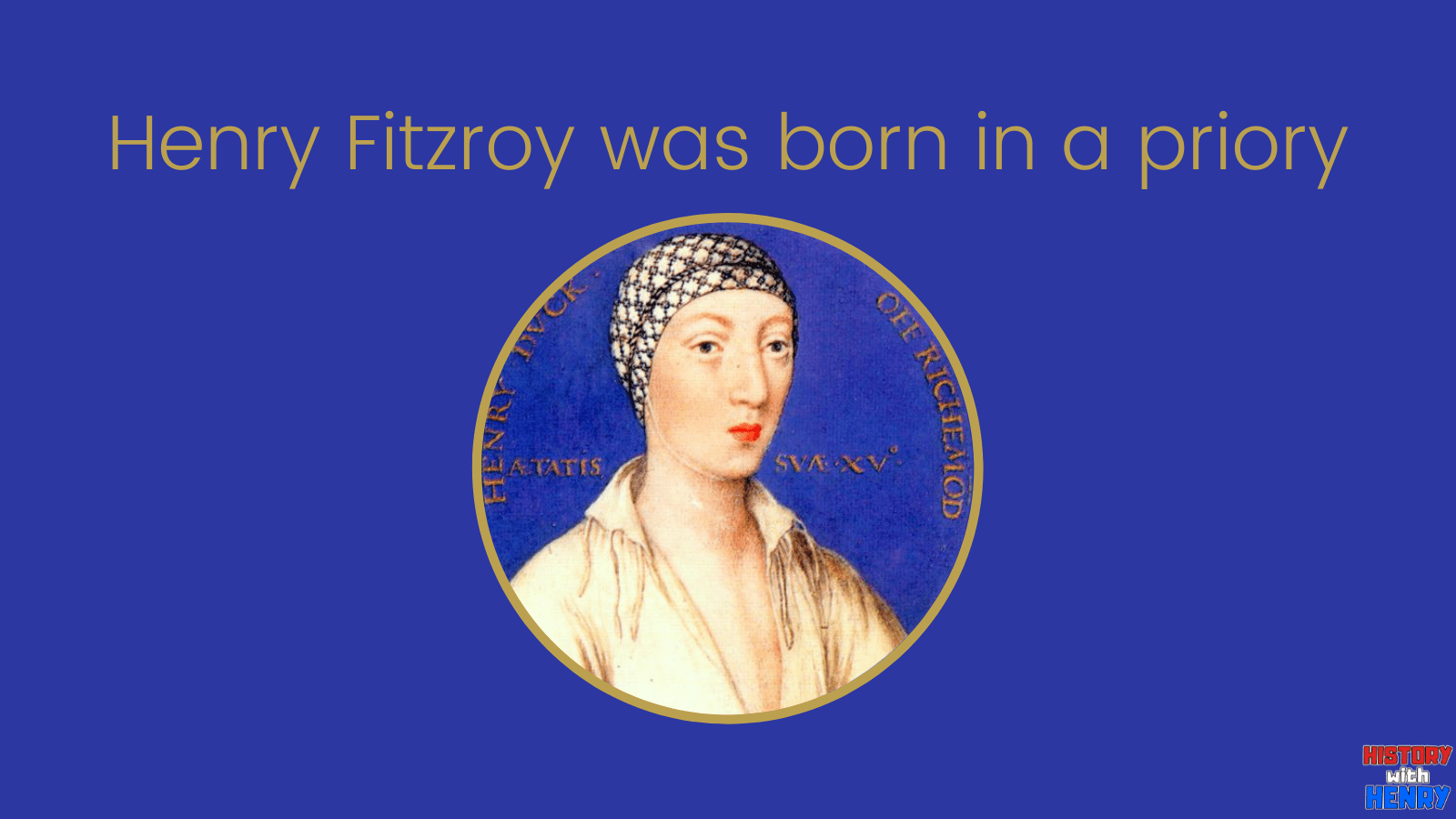 The exact date of birth of Henry Fitzroy is unknown, but it was in June 1519. Bessie Blount was well-known at court for being Henry VIII's mistress; when she fell pregnant, it would've been evident to all that the King was the father.
To avoid scandal, Henry's chief minister, Cardinal Wolsey, took Bessie to the Augustin Priory of Saint Lawrence at Blackmore in Essex. Sometimes this Priory is known as the House of Jericho.
It was here that Bessie gave birth to the boy in complete secrecy.
2. Cardinal Wolsey was his godfather
Far from the church frowning on the King's extramarital relations, not only did Wolsey provide security for the child's birth, but he also acted as his godfather.
As Wolsey was Papal Legate, there was no higher authority in England. It was almost as though the church was entirely condoning the King's actions.
3. Fitzroy literally means son of the King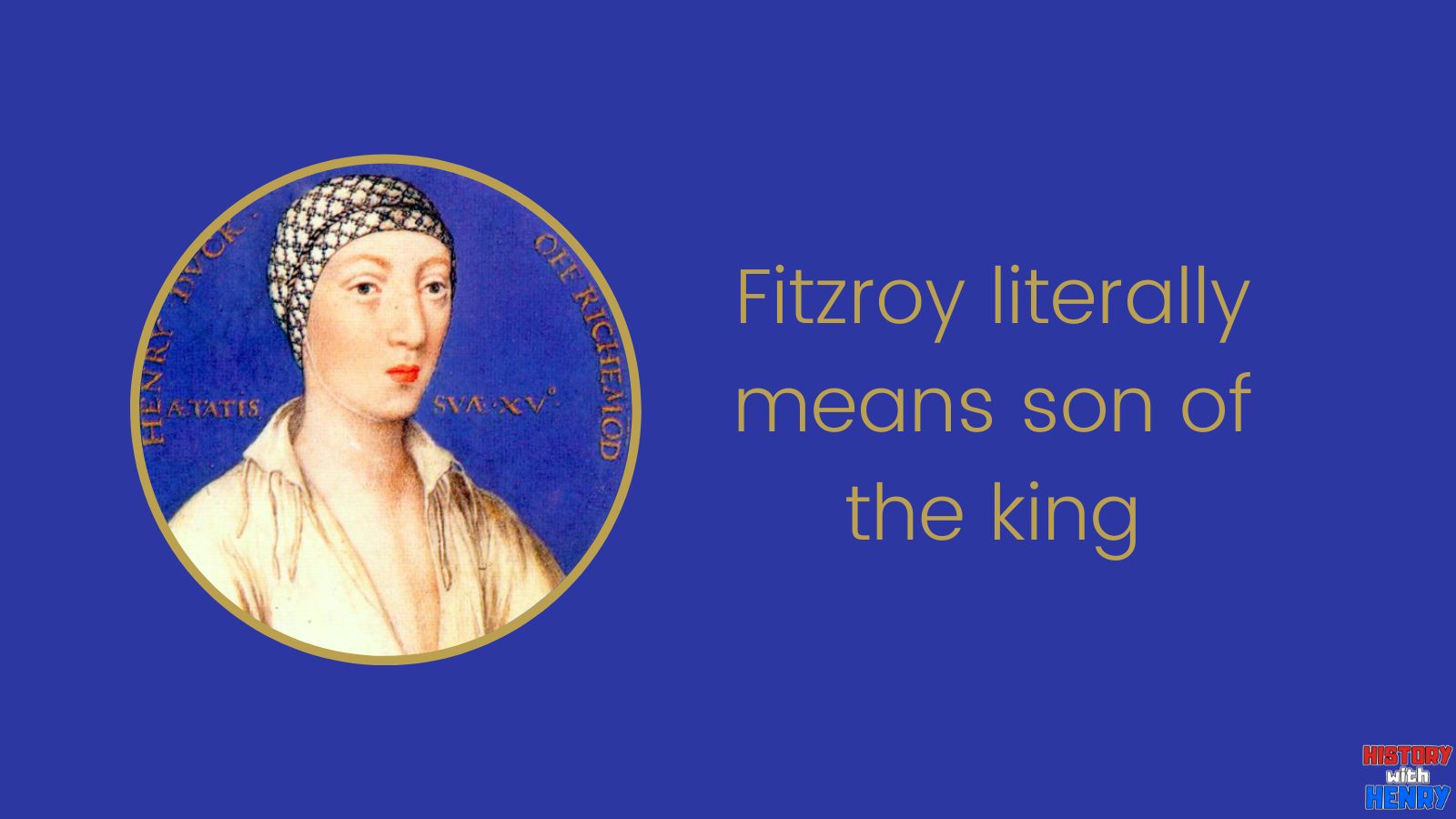 Henry VIII openly acknowledged the young Henry as his son. Not only was he named after his father he was even given the surname Fitzroy.
Fitzroy is derived from the Norman-French term meaning son of the King.
Illegitimate sons of kings in the past had also been given the same surname as a form of recognition.
It is believed that Henry openly acknowledged Henry Fitzroy as his child to prove to the world that he could father healthy male children. This must have caused Catherine of Aragon significant sadness having two male children have a loan done me after a matter of weeks.
There are several other illegitimate children that could have been Henry's. But he only ever acknowledged the one.
4. Fitzroy was made Duke of Richmond and Somerset
Henry VIII was keen to shower titles on his son to give him the standing he believed he deserved. He didn't want him being known as "a royal bastard."
On the 18th of June 1525, when he was just six years of age, a huge ceremony took place at Bridewell Palace near London.
The vast majority of the peerage was in attendance, including the only two Dukes in the kingdom, Charles Brandon, Duke of Suffolk and Thomas Howard, Duke of Norfolk. There were also numerous bishops in attendance, Wolsey and Lord Chancellor, Sir Thomas More.
Firstly the young boy was made Earl of Nottingham. He was served by Henry Percy, Earl of Northumberland, who carried the sword of a state in front of the young child. Thomas More himself read out the patents of nobility.
However, this wasn't the end of the celebrations. After a short break, the now Lord in Nottingham returned to the presence of his father. He was now accompanied by The Marquess of Dorset, The Earl of Arundel and The Earl of Oxford. Fitzroy knelt and Henry VIII made him a Duke.
However, not just any Duke. He was made a double Duke. The Duke of Richmond in Somerset.
The Richmond title was significant on its own. Henry VIII's father, Henry VII, had the title Earl of Richmond as a young man.
This was the first time since the 12th century that an illegitimate son of the King had been elevated to the peerage.
5. Henry Fitzroy was brought up as a prince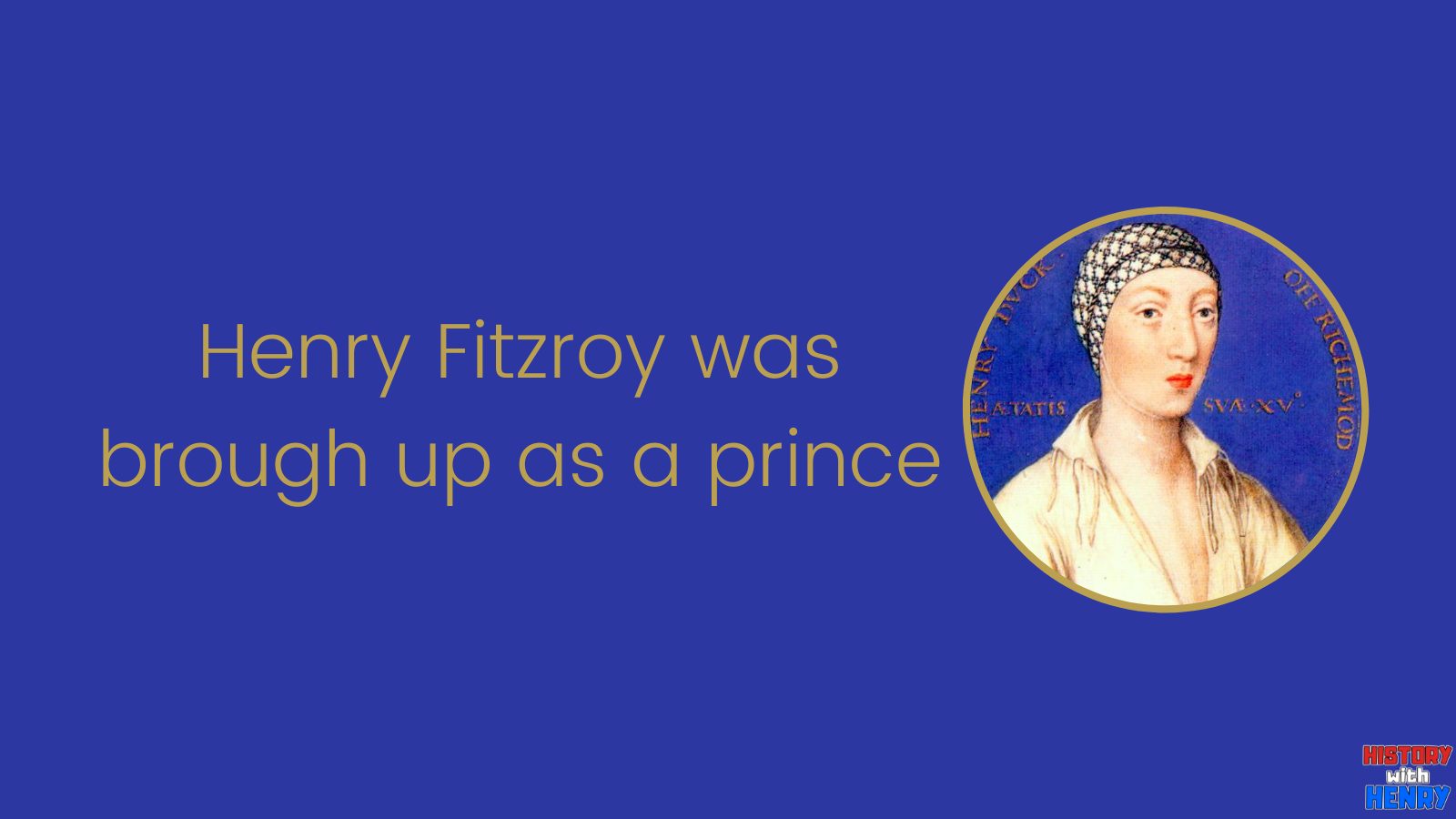 After his elevation to the peerage, Fitzroy was referred to on official documents as "right high and noble prince Henry, Duke of Richmond and Somerset."
He was given a complete education fitting a Royal Prince and given an annual income of £4845.
He was brought up in Sherriff Hutton Castle in Yorkshire. The same place where Henry's own mother was raised for part of her childhood.
Henry took a great deal of interest in his young son until he was old enough to come to court.
6. The Duke was given significant offices of state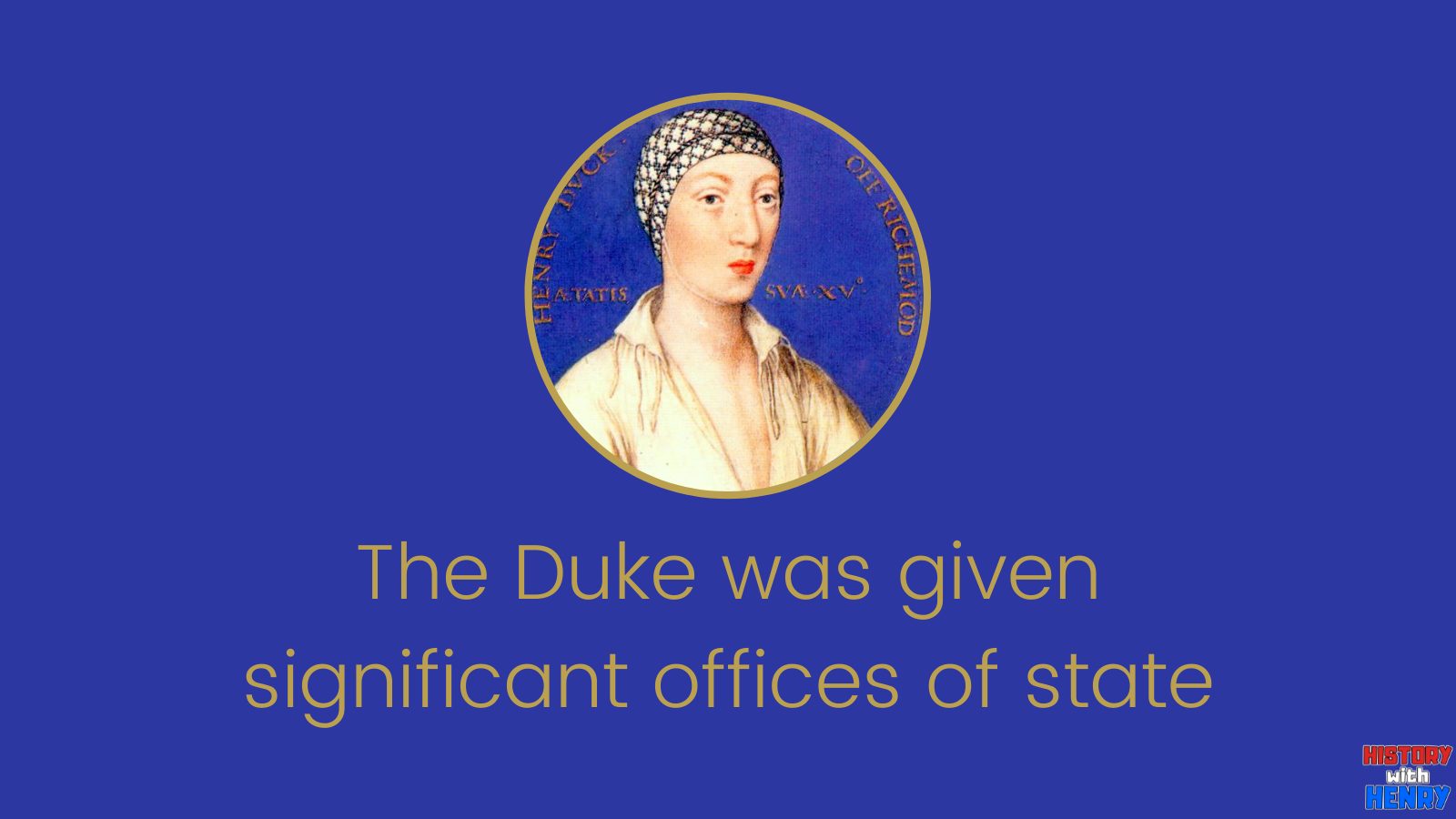 Henry Fitzroy was granted various royal offices throughout his lifetime to go with his new titles. He was Lord Admiral of England, The President of the Council of the North and the Warden of the Marches. He was made governor of Carlisle and, a little later, Lord-Lieutenant of Ireland.
Most of these titles were held in name only this Fitzroy was just a child. The actual carrying out of the roles associated with them was left to others.
7. He married the Duke of Norfolk's daughter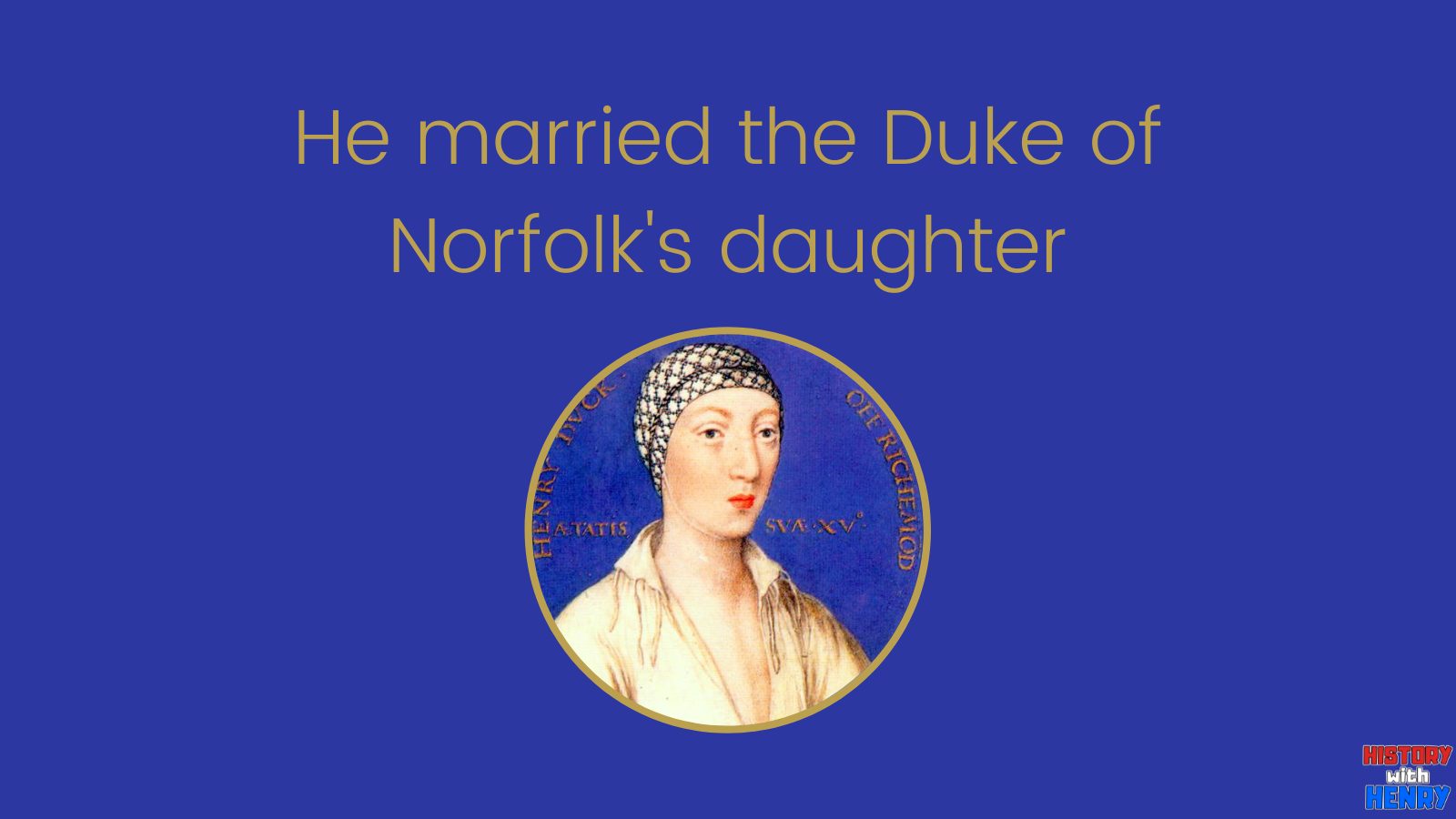 The Duke of Norfolk was the senior peer in the realm, and he had only one daughter, Mary Howard.
At the age of 14, on the 28th of November 1533, Fitzroy married Mary Howard. However, it is believed that the marriage was never consummated. It is thought that in later life, she was considered a potential bride for the King himself.
8. Henry VIII considered making Fitzroy his heir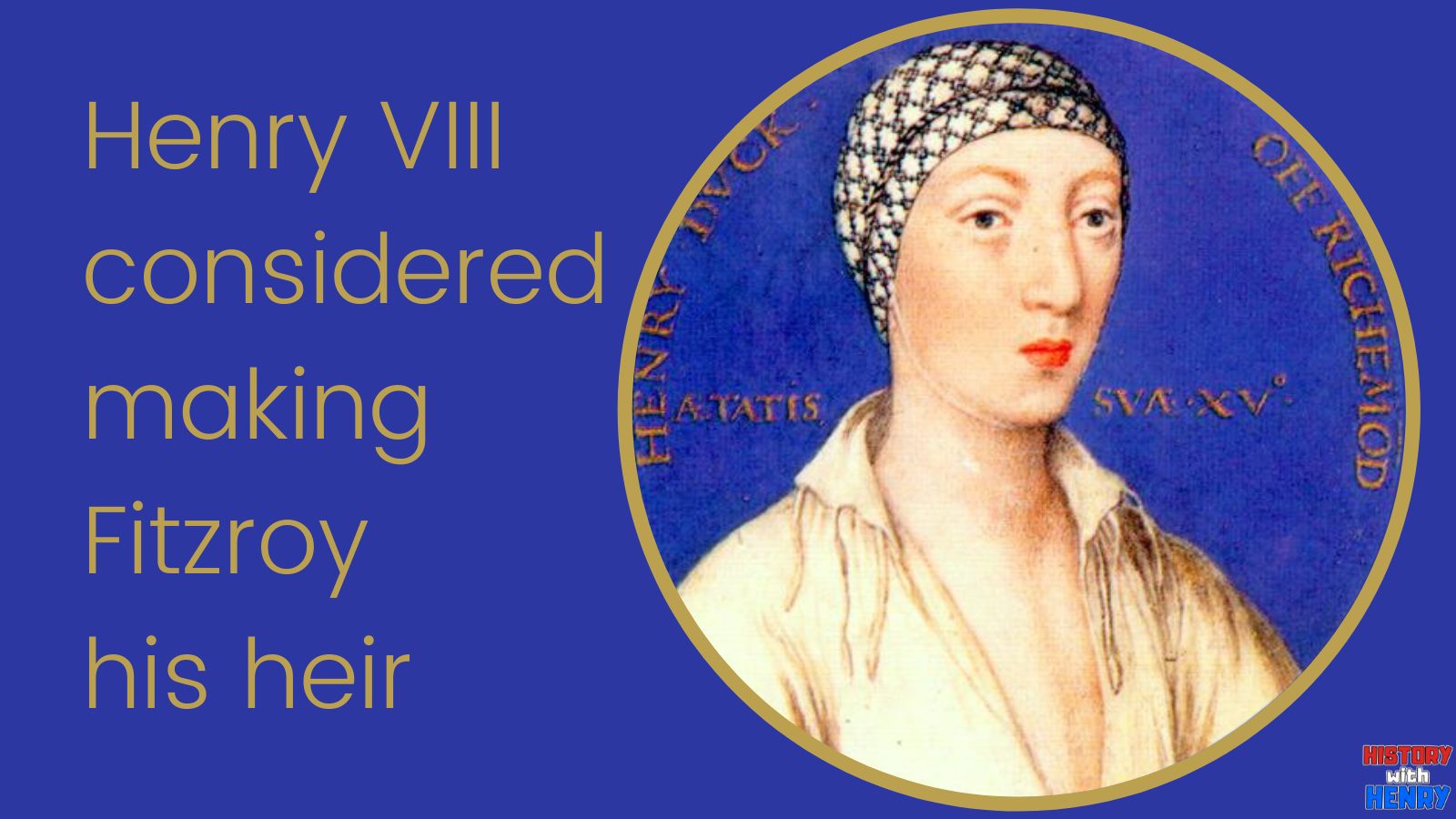 After the birth of Elizabeth, Henry VIII was seriously considering making Henry Fitzroy legitimate and, therefore, ultimately making him King.
Henry had yet to have a male child, and he had recently suffered his infamous final jousting accident. Anne Boleyn had only given him another girl and had just miscarried a male child. Henry believed he would never have a legitimate son.
Hence, he began making preparations to make Fitzroy legitimate and pass the Crown on to him.
Anne Boleyn considered Fitzroy is a significant danger to the prospects of her own daughter Elizabeth. Fitzroy, in return, did not like Anne Boleyn. It was another power struggle behind the scenes.
9. Fitzroy died of a mysterious illness
Henry Fitzroy died at St James's Palace on the 23rd of July 1536. He was aged just 17.
Much like the deaths of his half-brother Edward VI and his uncle Prince Arthur it is unsure what actually killed him. All three royal boys died around the same age from some mysterious illness.
It is more than likely that Fitzroy died of tuberculosis.
He is buried at Framlington church in Suffolk.