Which wife did Henry VIII love the most is a highly subjective question. 
It could be argued that Henry VIII loved Jane Seymour the most out of all six of his wives. She was the wife who provided him with his heir, the future Edward VI. It is Jane Seymour that Henry is buried next to in St George's Chapel Windsor Castle. But the question of which wife did Henry VIII love the most is complex. 
Henry VIII loved being in love. He was a great romantic at heart. 
Somehow it is hard for us to visualise this. We remember him as an obese, tyrannical figure, instead of the handsome prince with a flare for a grand romantic gesture that he was for the vast majority of his life.
One thing is for sure, we can immediately eliminate Anne of Cleves from this debate. Henry disliked her from the very first moment he met her.
He took Thomas Cromwell aside and declared in a loud voice, "You have sent me a Flanders mare." It isn't surprising the marriage lasted a mere six months. Anne of Cleves was effectively bought off with a very hefty divorce settlement consisting of many royal palaces. 
Some might say, Anne of Cleves got off lightly. 
So that leaves us with just five wives. So which out of the five did Henry VIII love the most? 
Catherine Howard bites the dust
Next on the list to eliminate is Catherine Howard. 
Henry VIII was obsessed with her for a short time. He was rapidly approaching his 50th birthday, and this young, beautiful girl appeared on the scene. Henry was going through what we might consider being a midlife crisis.
Of course, his marriage to Catherine ended in humiliation for Henry. It was discovered that she was having an affair with one of his Gentlemen of the Privy Chamber, Thomas Culpepper. Catherine was arrested, tried, and found guilty of high treason. She subsequently met her end on Tower Green and the blade of the execution.
It is safe to say that Catherine Howard wasn't the wife that Henry VIII loved the most. 
Catherine Parr's very public humiliation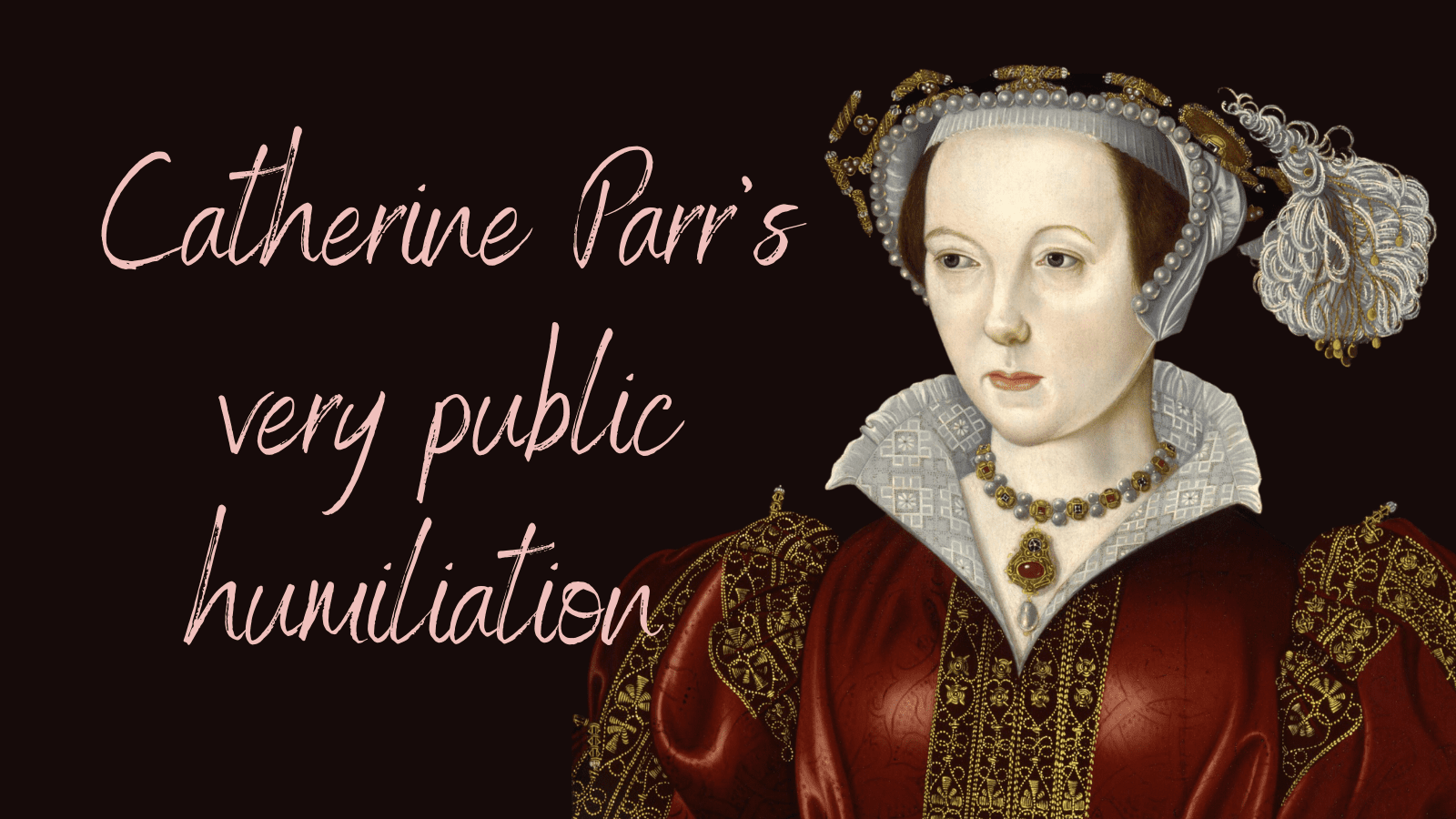 Catherine Parr was Henry VIII's final wife. She'd already been married twice before. 
Henry began showing an interest in her when he learned that her current husband, Lord Latimer, was on his death bed. He even started sending Catherine gifts before the poor man had died.
Catherine was a secret religious reformer and was a Protestant at heart.
Henry liked to debate religious matters with his wife. However, on several occasions, Catherine went too far with her views. At one point, she was forced to apologise when Henry considered that she was trying to educate him on matters of religion. Henry believed that he was personally appointed by God, as he was now the Supreme Head of the Church in England. He certainly wasn't going to be educated on matters of religion by his wife. 
Henry probably loved Catherine Parr. But in Henry's final years, the marriage was built more on companionship than anything else.
Catherine almost certainly did not love the King back in return. She was all set to marry Thomas Seymour, the brother of Henry's dead wife, Jane. Seymour was tall, handsome, flamboyant, and a bit of a lady's man (he too started to interest Catherine before Latimer was dead.) 
However, when Henry started showing his hand and realised he had a rival, Seymour was sent packing on a diplomatic mission to Belgium. He was forced to pull out his attempts to marry Catherine. 
Seymour did, eventually, marry Catherine Parr. Just six short months after Henry was buried at Windsor Castle. 
Catherine suffered great humiliation. Henry commissioned a painting, The Family of Henry VIII. It featured Henry and all three of Henry's children. It also featured his wife. The problem was when it was unveiled, Catherine was shocked that it wasn't her in the painting, but Henry's dead wife, Jane Seymour. 
Surely this might mean that Henry loved Jane Seymour more than Catherine Parr? 
Catherine of Aragon: A Twenty-Year Love Affair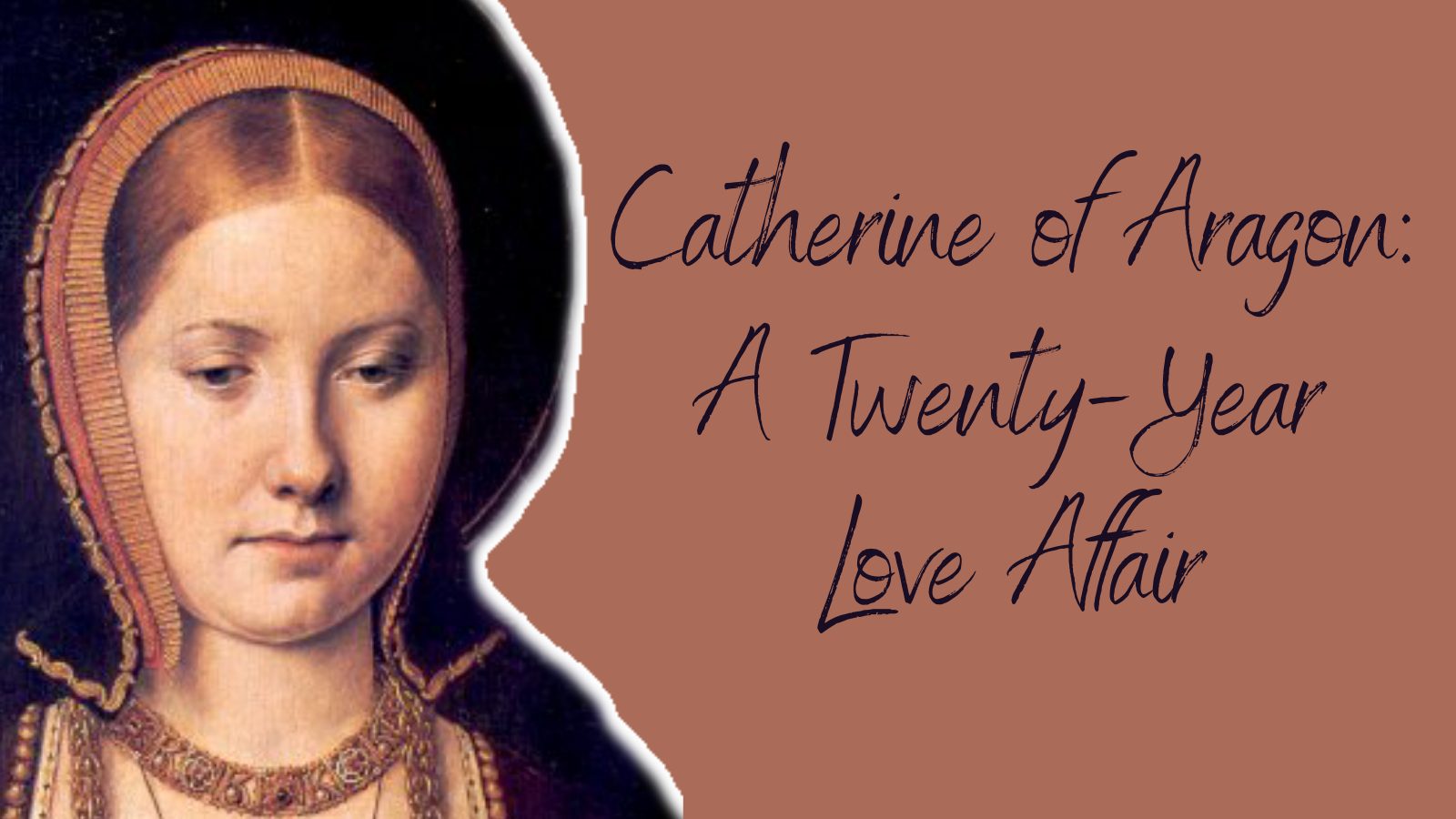 So that leaves just three wives remaining., Catherine of Aragon, Anne Boleyn, and Jane Seymour.
There are strong arguments that you could put forward that Henry loved each of these wives "the most." Most certainly, at various times of his life, he did.
Catherine of Aragon was the widow of Henry's elder brother, Arthur.
Henry VIII first met her when he was ten years old. He was then Prince Henry with seemingly no chance to succeed to the throne of England. Catherine arrived as a 15-year-old girl. All the reports of the day say that she was stunningly beautiful. It is not surprising that this older teenage girl would have sparked an interest in the young Henry, just starting to hit the adolescent period.
As soon as Henry became King of England, the very first thing he did was marry Catherine of Aragon.
It is safe to say that Henry was very much in love with his new Spanish bride at that moment in time. So much that Henry remained married to her for over 20 years. This is a factor that's often overlooked. Henry was married to Catherine of Aragon for longer than all of the other wives combined by quite a considerable distance.
On the jousting tiltyard, Henry would show his love for his bride by displaying her colours on his lance. He would often joust under various guises. The most famous of which he named himself "Sir loyal heart" and carried Catherine's colours.
Of course, 20 years later, it was a different story.
Catherine was now an older woman. She'd been through six pregnancies. Henry's head started to be turned by the younger Anne Boleyn. Henry was transfixed by Anne's wit and sharp tongue. He found it fascinating. In fact, he became obsessed with her.
He wrote Anne love letters. The most famous of which is now in the Vatican archives. In it, he "wishing my self (specially an evening) in my sweetheart's arms whose pritty duckys I trust shortly to kysse."
Duckys was Tudor slang for breasts.
It's probable that Henry first started his infatuation with a view to making Anne Boleyn his mistress. However, she refused to share Henry's bed until the pair were married.
Her argument made sense. Catherine of Aragon had failed to provide Henry VIII with the required son and heir, and now she was past childbearing age. England needed an heir.
It was time for a new Queen.
Such was the level of Henry's love and obsession with Anne Boleyn that he went to extraordinary lengths to divorce Catherine of Aragon. Catherine, quite frankly, refuses to even discuss the idea of divorce or going into a convent. In her mind, she was the King's wife, and she would remain so until her dying day.
Henry put forward the argument from the Book of Leviticus that says, If a man should marry his brother's widow, they will remain childless.
Of course, his argument doesn't quite stand up to the truth. Because Catherine and Henry had a living daughter, Mary. They'd also had a baby boy in the early years of their marriage. However, Henry, Duke of Cornwall, died before he was two months of age.
The King pressed the Pope for a decision on the matter. However, when Catherine's nephew managed to sack Rome and hold the pope prisoner, that effectively ended Henry's hopes for the Pope granting him a divorce.
Eventually, Henry was forced to do the unthinkable. He broke from Rome and declared himself head of the Church of England. He passed the matter of his divorce over to the Archbishop of Canterbury Thomas Cranmer, who held reformist leanings. Cranmer was only too happy to grant Henry VIII his heart's desire. And he issued an annulment of Henry VIII's marriage to Catherine of Aragon.
Catherine still considered herself the Queen and continued to make Henry his shirts and wrote him letters as though she were still his wife. She did so until she died.
Her final letter to him…just hours before her death, is heartbreaking.
My most dear lord, King and husband,
The hour of my death now drawing on, the tender love I owe you forceth me, my case being such, to commend myself to you, and to put you in remembrance with a few words of the health and safeguard of your soul which you ought to prefer before all worldly matters, and before the care and pampering of your body, for the which you have cast me into many calamities and yourself into many troubles. For my part, I pardon you everything, and I wish to devoutly pray to God that He will pardon you also. For the rest, I commend unto you our daughter Mary, beseeching you to be a good father unto her, as I have heretofore desired. I entreat you also, on behalf of my maids, to give them marriage portions, which is not much, they being but three. For all my other servants, I solicit the wages due them, and a year more, lest they be unprovided for. Lastly, I make this vow, that mine eyes desire you above all things. 
Katharine the Queen.
If Henry loved Catherine the Aragon the most, would he really have put her through the ordeal of the final years of her life?
Henry didn't wait until Catherine was dead to marry Anne. That happened as soon as the annulment was issued. The love that was clearly there between the pair would allow them to live happily ever after.
But we all know that wasn't the case.
Henry gets bored of Anne Boleyn
Henry's soon got fed up with Anne's famous sharp tongue and cutting wit that he so enjoyed when he wasn't married to her. Now it became a burden. 
She also failed in the required task of providing the King with an heir. Then, one of Anne's ladies in waiting, Jane Seymour, appeared on his radar.
Jane was everything that Anne was not; shy, demure, softly spoken, and kept her views and opinions to herself.
Despite their tumultuous love affair that changed England forever, Henry manufactured a way to get out of his marriage to Anne (well….Thomas Cromwell did.) 
Anne was executed on Tower Green on the 19th May 1536 after being found guilty of high treason. Would that really have happened if Henry VIII loved Anne Boleyn the most? 
Why Henry VIII probably did love Jane Seymour the most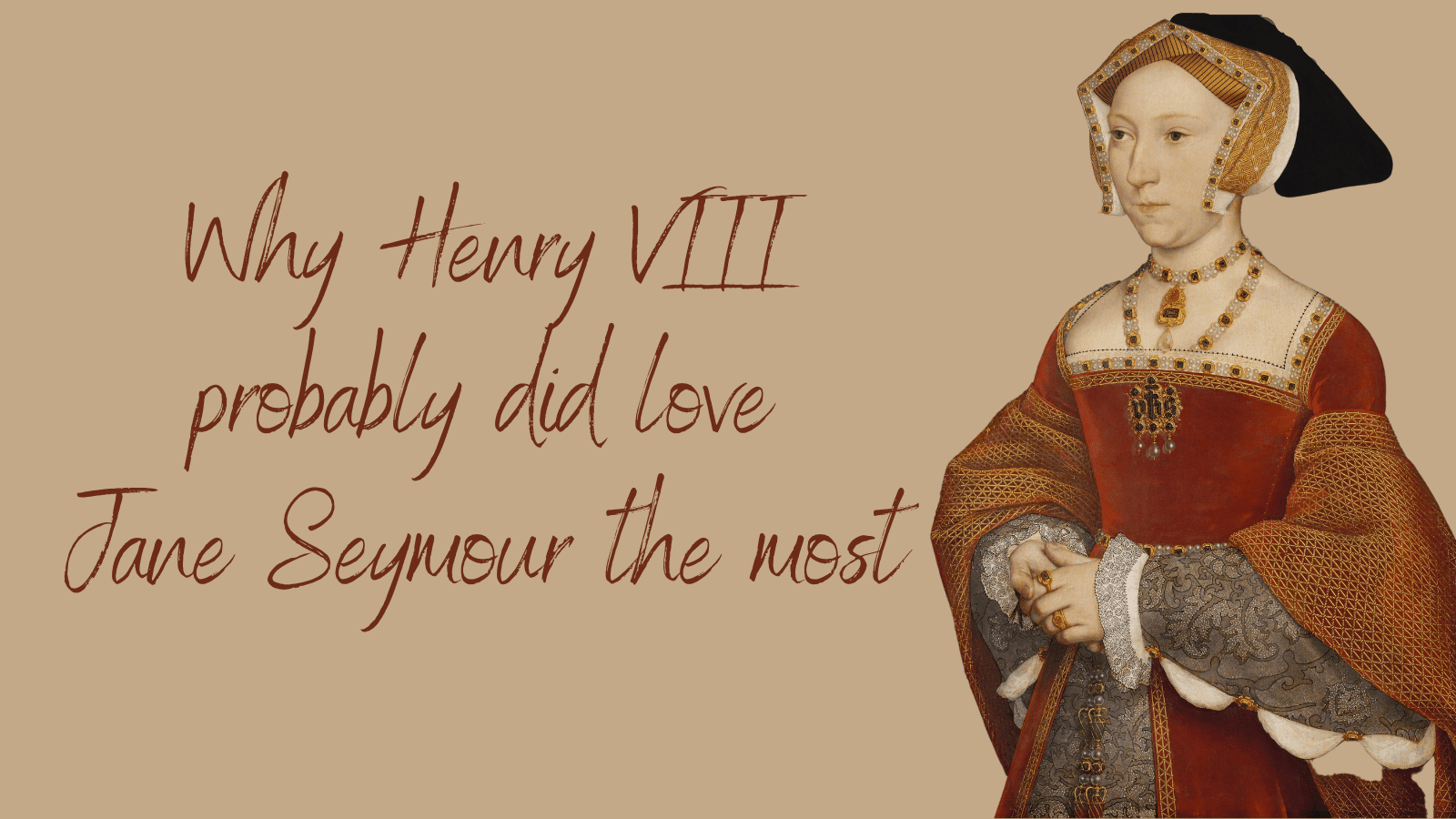 Henry VIII didn't mess about after Anne's execution.
He became engaged to Jane Seymour the day after Anne's death, and they married a matter of days later.
Before long, Jane gave him the all-important male heir. Young Prince Edward was born at Hampton Court Palace. However, just 11 days later, Jane Seymour died after complications following the birth of the child.
Henry was devastated.
He locked himself away in his apartments. He entered a period of official mourning and wore black for months. The court was truly a miserable place.
Jane was given a funeral that befitted the Queen of England. She was the only one of Henry's wives to receive such an honour.
It took Henry a long time to remarry again. It was only at the bidding of his chief minister Thomas Cromwell, who suggested an alliance with Cleves might be a good idea, that he did so.
When Henry died, he was buried next to Jane in the same vault in St George's Chapel. Out of all the wives, he decided to be buried next to Jane. That must tell us all we need to know.
If we think about it logically, Jane Seymour was taken from him. He did not fall in love with another and decide to discard her.
Even when he was married to Catherine Parr, he was still thinking about Jane, as we saw from the Family of Henry VIII painting.
And he was laid to rest for eternity next to her.
Out of all six of his wives, Henry VIII loved Jane Seymour the most.